Hurricane Isaac 2012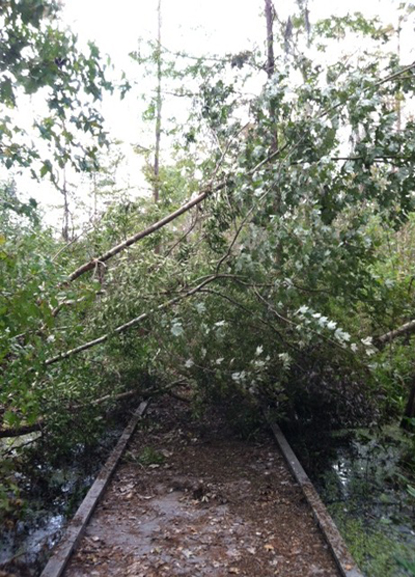 News Release Date:
September 20, 2012
Contact: Kristy Wallisch, 504-382-0296
Hurricane Isaac hit south Louisiana on August 29, 2012, the seventh anniversary of Hurricane Katrina's landfall. Although "only" a Category 1 hurricane, Isaac's slow pace across the landscape created considerable damage, including flooding and widespread power outages. All park sites closed for several days.
The Barataria Preserve and Chalmette Battlefield and National Cemetery were the hardest hit of the park's six sites. To learn more about hurricane impacts on the park, click here.
Barataria Preserve

, 6588 Barataria Blvd., Marrero - Park staff canoed into the preserve two days after landfall and flew over on September 2. They reported minimal damage to preserve buildings but trails and other areas required on-the-ground assessments and inspections via boats. No major impacts to shorelines were seen and waterways appeared mainly clear of downed trees. On the flyover, park staff observed substantial leaf loss but low frequency of severe damage to the swamp forest tree canopy. Although water sampling is done regularly at the preserve, additional sampling was done to measure possible saltwater intrusion, pollutants, and post-storm habitat conditions. Park staff began recovery work on September 4: assessing damage to trails, monitoring changes to natural resources, and cleaning up parking lots and ground-level restrooms that flooded. After finishing with the battlefield and national cemetery work described below, a National Park Service arborist crew began work at the preserve, removing fallen trees from trails and cutting branches that could fall on trails.

Chalmette Battlefield and National Cemetery

, 8606 W. St. Bernard Hwy., Chalmette - Nearly 40 trees fell or were damaged during the storm. The arborist crew arrived on September 2 and worked on the site through September 8.

Park staff checked the national cemetery for any headstone damage. The battlefield's entrance sign blew down. The most serious impact to site structures was the large sycamore which fell on the front porch of the national cemetery superintendent's lodge (used for site offices).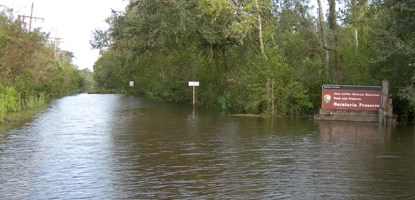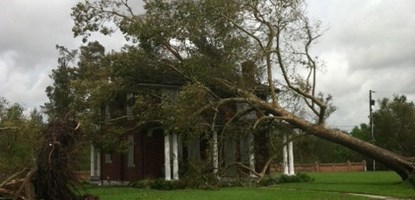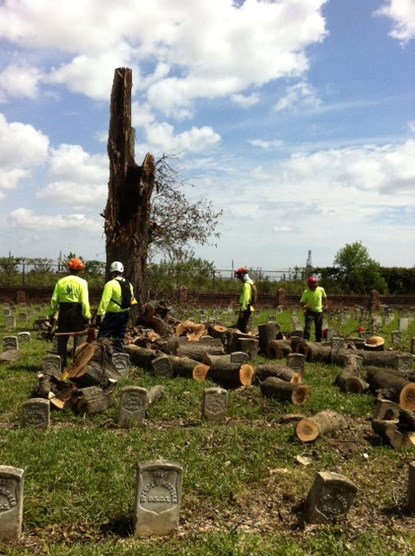 Last updated: April 28, 2020