French Quarter Visitor Center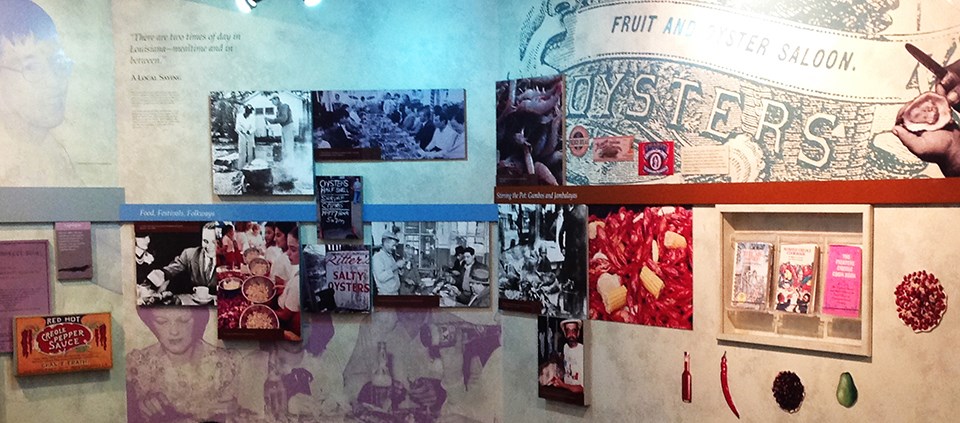 WHAT'S HAPPENING:
History talk - 9:30 a.m. Tuesdays through Saturdays. Join a ranger or park volunteer to discover New Orleans' history and culture. No talk on federal holidays or on Mardi Gras when the visitor center is closed. Free.

Special guest programs:
A Red-Light Look at New Orleans History with Pamela Arceneaux, Senior Librarian/Rare Books Curator at the Williams Research Center of The Historic New Orleans Collection. Arceneaux's overview of sex in the city looks at "correctional" girls, casket girls, quadroon balls and the plaçage system, pre-Storyville red-light districts, prominent personalities, the Blue Books, jazz, and the demise of Storyville.

Free. 1:00-2:00 p.m., Saturday, September 28.

Voices of Progress: Women of New Orleans with Amanda McFillen, Associate Director of Museum Programs of The Historic New Orleans Collection. 1:00-2:00 p.m., Wednesday, October 9. Free.
Louisiana October Archaeology Month events
Special exhibit "Poverty Point Unearthed" - Poverty Point National Monument is a UNESCO World Heritage site in Louisiana that preserves the work of ancient engineers and laborers from over 3500 years ago. Its complex earthworks demonstrate great technical skill and artifacts from the site point to a far-flung trading network. Artifacts on loan from the State of Louisiana Division of Archaeology share its story in a special exhibit. Free. On view through October.
Poverty Point talk - Join a ranger and discover Poverty Point National Monument (see description above), one of North America's most important archaeological sites. Free. Talks 2:00-2:30 p.m. on Tuesday, October 1; Saturday, October 5; Tuesday, October 15; and Saturday, October 19.
Oysters & Yellow Fever - Archaeologist Grant McCall from the Center for Human-Environmental Research presents findings from an eroding site in Dunbar, Louisiana. The area was used as a yellow fever quarantine camp in the 1800s; in the 1900s, the site became an oyster cannery, where many workers were immigrants and children. Free. 1:00-2:00 p.m. Tuesday, October 8.
Washing Away History - Archaeologist Brian Ostahowski from the Center for Human-Environmental Research discusses American Indian sites along Louisiana's coast that are in danger from sinking coastal land and rising seas. Free. 1:00-2:00 p.m., Thursday, October 17.
Celebrate Hispanic Heritage Month
Los Sueños de los Isleños (The Dream of the Canary Islanders) - Follow the journey of the Isleños, immigrants who came to North America in 1778 from the Spanish Canary Islands off the coast of Africa. In full traditional Canary Islands dress, historian and musician Johnette Downing tells the story of the Isleños' settlement of four colonies when Spain ruled Louisiana, their role in the American Revolutionary War, and her voyage to the Canary Islands to learn about her ancestors; she also shares the music of the timple, the traditional five-stringed Canarian instrument. Free. 2:00 p.m., Saturday, October 12.
---

Shortly after the French founded New Orleans in 1718, engineers drew up a formal city plan for Nouvelle Orleans---the area that we now call the French Quarter. The city quickly expanded beyond those original boundaries to become an important American port. People arrived from all over the world, joining the early inhabitants of the area to create a distinct culture rich in food, music, and tradition.

Jean Lafitte's French Quarter Visitor Center shares the history and traditions of the city and the lower Mississippi River delta through visitor center exhibits and a film. Kids can earn a badge with the Junior Ranger program. The center's park store has CDs, videos, collectibles, and books from history to cookbooks to children's stories. Admission is free. Follow these links for the park's calendar of events, exhibits, and programs; for directions and transportation options; and for accessibility information. Note that there is no parking available at the French Quarter Visitor Center but that there are several pay-to-park lots available within easy walking distance.
419 Decatur Street, New Orleans
504-589-3882 ext. 221
Open Tuesday-Saturday 9:00 a.m.-4:30 p.m. Closed on federal holidays and Mardi Gras. Links to useful information like maps, public transportation, pets, permits for special uses, etc., are available on the basic information page.
Special programs by reservation:
For more about New Orleans, see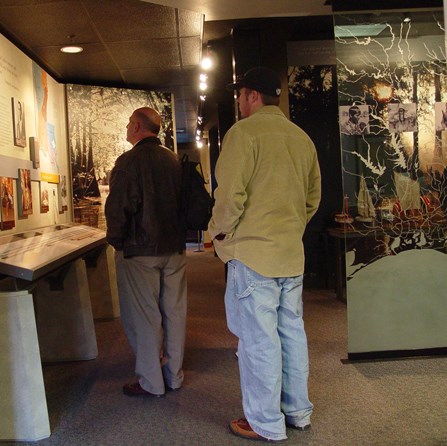 Last updated: September 23, 2019