French Quarter Visitor Center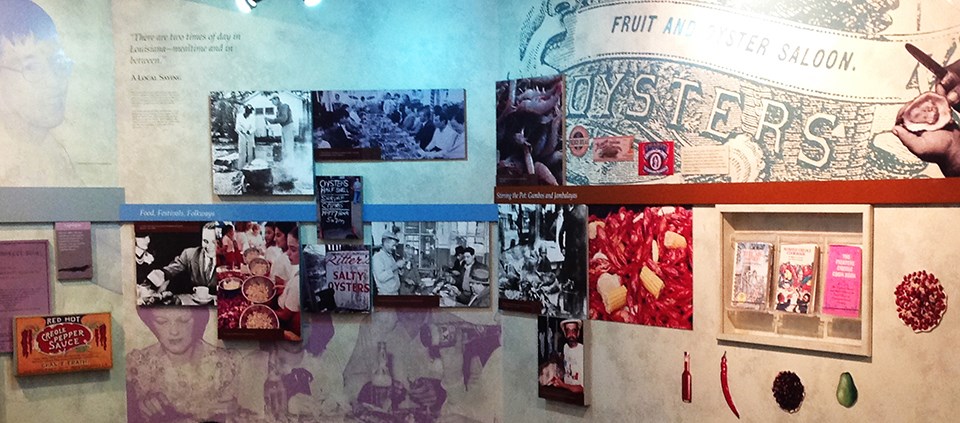 WHAT'S HAPPENING:
History talk - 9:30 a.m. Tuesdays through Saturdays. Join a ranger or park volunteer to discover New Orleans' history and culture. No talk on federal holidays or on Mardi Gras when the visitor center is closed. Free.

Spirit of the Fi Yi Yi - 2:00 p.m. Saturday, February 1. Join Big Chief Victor Harris of the Fi Yi Yi and Rachel Breunlin of the Neighborhood Story Project to discover black masking Indian traditions in New Orleans through a performance and discussion (learn about Fi Yi Yi in this 2018 story from Offbeat magazine). Free.

The Medicine Man: Hoodoo, Voodoo, and Black Carnival Traditions - 1:00 p.m. Tuesday, February 4. Creole artist Jean-Marcel St. Jacques shares the origins of black folk magic and other lesser known aspects of New Orleans history and culture. Free.

Gumbo comme a ma maison (Gumbo like at my house) - noon and 1:00 p.m. Friday, February 7. Gumbo cooking (and tasting!) demonstration with a side order of potato salad and Cajun history and culture. Free.

Backyard Birding - 11:00 a.m.-noon Saturday, February 8. Join Louisiana Master Gardener Marieanne Arata and Wendy Rihner of the Orleans Audubon Society and find out how to attract native and migrating birds and keep them coming back for more by growing plants for food sources and nesting. Free.

Cajun Music, Storytelling, and Gumbo - 11:00 a.m.-2:30 p.m. Saturday, February 29. Music with Choupique Cajun Band, gumbo cooking (and tasting!) demonstration, and Cajun history and culture. Free.
---

Shortly after the French founded New Orleans in 1718, engineers drew up a formal city plan for Nouvelle Orleans---the area that we now call the French Quarter. The city quickly expanded beyond those original boundaries to become an important American port. People arrived from all over the world, joining the early inhabitants of the area to create a distinct culture rich in food, music, and tradition.

Jean Lafitte's French Quarter Visitor Center shares the history and traditions of the city and the lower Mississippi River delta through visitor center exhibits and a film. Kids can earn a badge with the Junior Ranger program. The center's park store has CDs, videos, collectibles, and books from history to cookbooks to children's stories. Admission is free. Follow these links for the park's calendar of events, exhibits, and programs; for directions and transportation options; and for accessibility information. Note that there is no parking available at the French Quarter Visitor Center but that there are several pay-to-park lots available within easy walking distance.
419 Decatur Street, New Orleans
504-589-3882 ext. 221
Open Tuesday-Saturday 9:00 a.m.-4:30 p.m. Closed on federal holidays and Mardi Gras. Links to useful information like maps, public transportation, pets, permits for special uses, etc., are available on the basic information page.
Special programs by reservation:
For more about New Orleans, see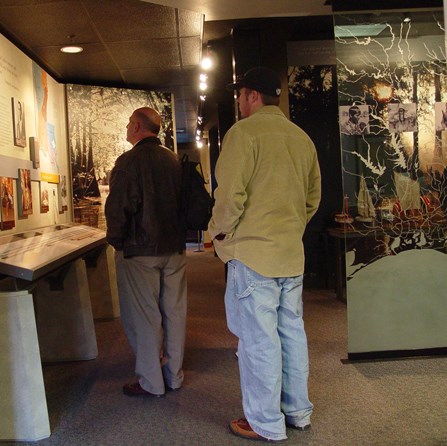 Last updated: January 27, 2020