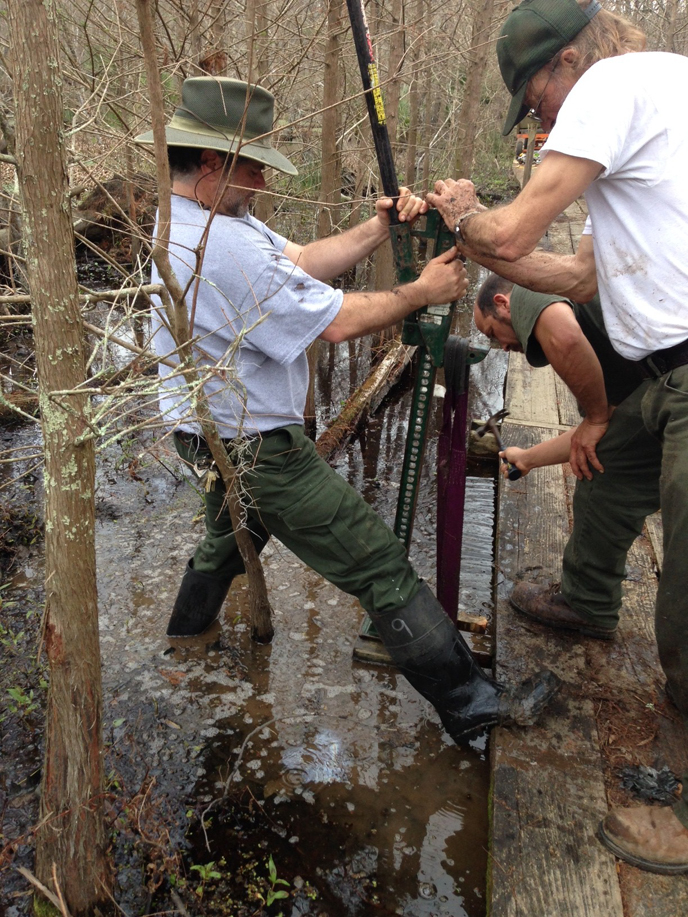 Operating hours and days for all park sites can be found here.
Acadian Cultural Center in Lafayette
The Acadian Cultural Center is closed due to area flooding.
Barataria Preserve in Marrero (follow this link for preserve trail maps)
The final few hundred feet of the Ring Levee Trail are closed for repairs.

Although canoeing and kayaking have been a favorite Barataria Preserve activity in the past, most waterways are currently impassable due to several years of heavy growth by aquatic vegetation. The National Park Service is working to secure funding for longterm waterways management. At this time, do not plan to canoe or kayak in the preserve;information will be posted on the Barataria Preserve web page if the situation changes.
French Quarter Visitor Center in New Orleans
The French Quarter Visitor Center will be closed Friday, August 12, through Wednesday, August 24, while new flooring is installed. Rangers with maps and brochures will be on duty in one of the rooms off of the visitor center courtyard (follow the signs!).