Closures & Construction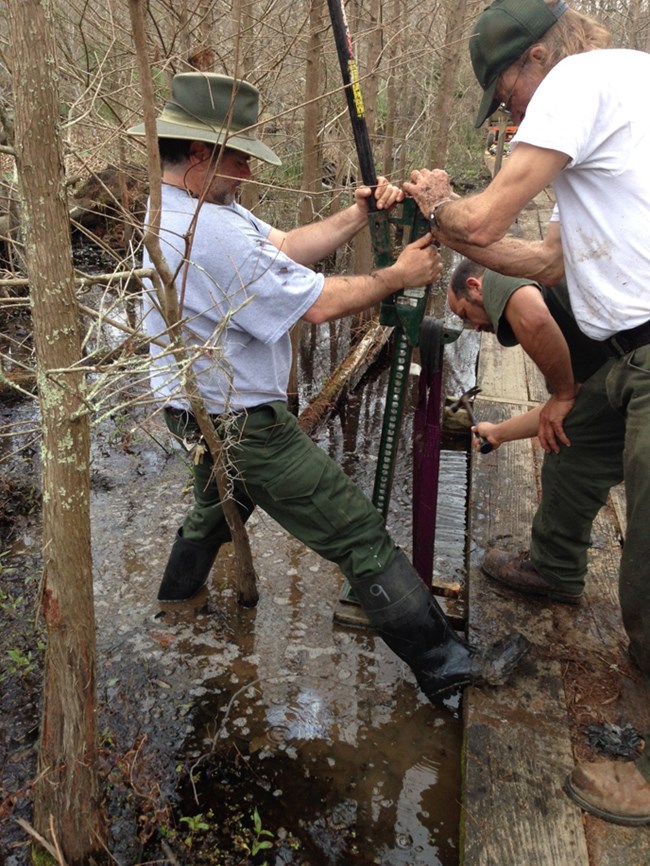 The trail and other closures below reflect ongoing projects and conditions at the Barataria Preserve in Marrero:
A section of the Plantation Trail and the final few hundred feet of the Ring Levee Trail are closed for repairs.

The Palmetto Trail which is closed in the interest of safety and to allow the park to inspect and evaluate options repairing recent damage.
Canoeing and kayaking are possible in some Barataria Preserve waterways thanks to a project that cleared aquatic vegetation. Call the visitor center at 504-689-3690 ext 10 to find out which waterways are currently accessible..

You may hear heavy machinery or see helicopters flying overhead at the Barataria Preserve due to two projects occuring in the preserve marsh. One project is replacement and repair of Entergy power lines

that run north from the substation on Barataria Boulevard/Louisiana Highway 301; see the power line map of the north section and the power line map of south section of the lines at the link. The other project is marsh and shoreline restoration; read all about it at the link.
Last updated: May 21, 2021