Closures & Construction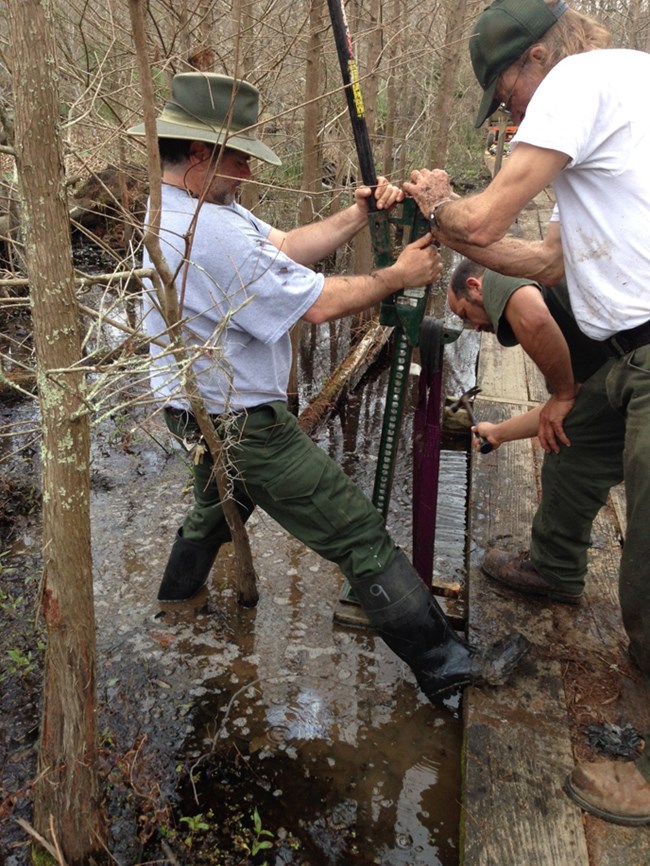 Follow the link for operating hours and days for all park sites.


Barataria Preserve in Marrero (follow this link for preserve trail maps)
A section of the Plantation Trail and the final few hundred feet of the Ring Levee Trail are closed for repairs.

Although canoeing and kayaking have been a favorite Barataria Preserve activity in the past, most waterways are currently impassable due to several years of heavy growth by aquatic vegetation. The National Park Service is working to secure funding for longterm waterways management. At this time, do not plan to canoe or kayak in the preserve without speaking with a ranger first;information will be posted on the Barataria Preserve web page if the situation changes.

You may hear heavy machinery or see helicopters flying overhead at the Barataria Preserve due to two projects occuring in the preserve marsh. One project is replacement and repair of Entergy power lines

that run north from the substation on Barataria Boulevard/Louisiana Highway 301; see the power line map of the north section and the power line map of south section of the lines at the link. The other project is marsh and shoreline restoration; read all about it at the link.
Last updated: April 23, 2019