Battle of New Orleans Bicentennial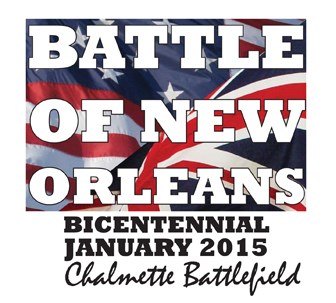 The bicentennial of the Battle of New Orleans was Thursday, January 8, 2015, but events, exhibits, and more activities related to the bicentennial continue throughout the area. Links to most of them are on this page.
Social media - Stay informed about upcoming events and learn about the history, people, and places of the Battle of New Orleans via Jean Lafitte social media.
Add your pictures to the Chalmette Battlefield/Battle of New Orleans photo collection - Park volunteers have created a Flickr site where they're collecting photos of Chalmette Battlefield and Battle of New Orleans anniversaries. Their plan is to use the photos to create an online pictorial retrospective everyone can enjoy. If you'd like to upload some of your photos, click here.
Learn more:
Visit the Chalmette Battlefield page for links to information about Battle of New Orleans troop rosters, timelines, historical studies, and the official National Park Service War of 1812 website.
Last updated: April 14, 2015