Barataria Preserve Trails and Waterways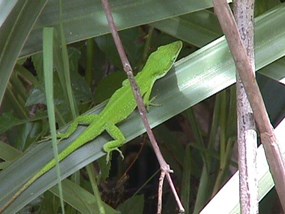 UPDATE TUESDAY, MARCH 31: THE BARATARIA PRESERVE IS NOW COMPLETELY CLOSED, INCLUDING TRAILS, PARKING LOTS, BUILDINGS, AND ALL FACILITIES. Closure of the preserve was determined following guidance from the CDC, state and local health authorities, and NPS Public Health Service officers. Learn more at the alerts and conditions page.

The following information reflects preserve status BEFORE the all-preserve closure on Tuesday, March 31, and is only for informational purposes. Mention of open trails and facilities does not mean that trails or facilities are currently open.

All trails at the Barataria Preserve are open except
A section of the Plantation Trail (dirt trail) which is closed for repairs.
The last few hundred feet of the Ring Levee Trail (boardwalk trail) are closed for repairs.
The Palmetto Trail which is closed in the interest of safety and to allow the park to inspect and evaluate options repairing recent damage.

Canoeing and kayaking are possible in some Barataria Preserve waterways thanks to a project that cleared aquatic vegetation. Call the visitor center at 504-689-3690 ext 10 to find out which waterways are currently accessible.
---
The main page for the Barataria Preserve includes hours and days of operation, program listings, and other useful information; you may also want to look at the preserve's .page of frequently asked questions. The preserve's trail map and trail descriptions (you're welcome to download and print these pdfs) show distances, trail types, picnic areas, restrooms, roads, and waterways and describe history, habitats, and what you may see on your walk. For special information during hot, humid weather including a hot weather safety map, follow the link.
The Bayou Coquille Trail, Visitor Center Trail, and Palmetto Trail are wheelchair accessible.
The brochure for a self-guided tour of Pecan Grove is available here (459kb pdf). You can also pick one up at the preserve visitor center.
For an armchair "walk" along the Bayou Coquille and Marsh Overlook Trails via photos and phone, check out the Barataria Preserve Virtual Tour.
If you're interested in the health asprects of your Barataria activites, check out the Active Trails program and get involved in future planning!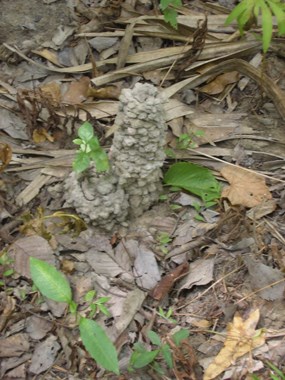 Summer in south Louisiana brings mosquitoes, heat, and high humidity. When you walk or paddle the preserve, you'll want to bring along a hat, insect repellent, and bottled water. Move a little more slowly to avoid overheating and you may see details that you could otherwise speed right by!
---
Trail Tips
Stay on boardwalks and trails.
Food is not allowed on the trails. Wild animals should never associate humans with food. Do not feed animals.
Leave plants and animals as you find them. Do not pick flowers or dig up plants. Do not tease or try to catch animals,insects or reptiles.
Last updated: April 8, 2020