Barataria Preserve Hunting and Trapping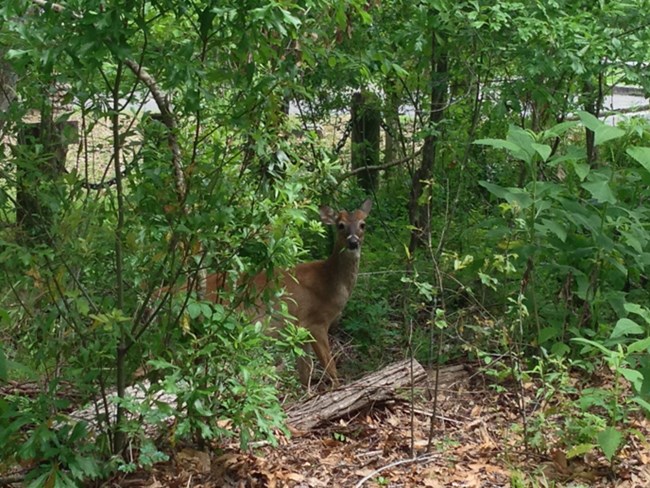 Hunting and trapping are allowed at the Barataria Preserve by permit only.
Trappers - A permit is required to trap in the Barataria Preserve. Permits are free. To apply, call the park's natural resource program manager at 504-589-3882 ext. 119. A valid State of Louisiana Trapping License is required.

Hunters - Special permits are required to hunt at the Barataria Preserve. Permits are free. The period to apply for the 2019-2020 hunting season is now over. Only hunters who received a 2019-2020 permit may hunt at the Barataria Preserve during 2019-2020 hunting season.

If you applied for a 2019-2020 permit, you may pick it up at the Barataria Preserve Visitor Center now. The visitor center is open 9:30 a.m.-4:30 p.m. Wednesdays through Sundays. The visitor center is closed on all federal holidays. Bring a valid photo ID with you to pick up your permit. Only the permit holder may pick up the permit.

Hunters are required to possess the following documents while hunting in the Barataria Preserve:
a current and valid Barataria Preserve hunting permit
a current and valid Louisiana driver's license or other photo identification
a hunter safety card if born after September 1, 1969 (all persons born after that date must complete a state-approved hunter safety program before being allowed to hunt in the Barataria Preserve)
a current Louisiana Department of Wildlife and Fisheries hunting license
if hunting waterfowl, applicable federal duck stamp and Louisiana state HIP (Harvest Information Program) certification
For answers to questions about hunting and trapping, call the preserve at 504-689-3690 ext. 18 or email the hunt program coordinator.
Last updated: May 4, 2020