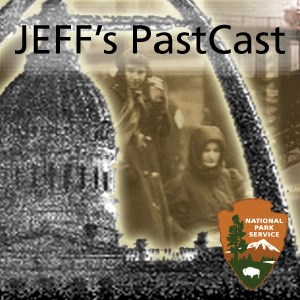 If you want to download JEFF PastCast without subscribing to the feed, you can do so here!
Right click on the linked text and select "Save Target [or Link] As..." to download the file onto your computer.
PastCast: Colonial St. Louis
PastCast: After Lewis and Clark
PastCast: A Budding City
PastCast: Westward Ho!
PastCast: A River City



If you would like a transcript of PastCast click on the links below for a .pdf of each episode.
PastCast: Colonial St. Louis Transcript
PastCast: After Lewis and Clark Transcript
PastCast: A Budding City Transcript
PastCast: Westward Ho! Transcript
PastCast: A River City Transcript