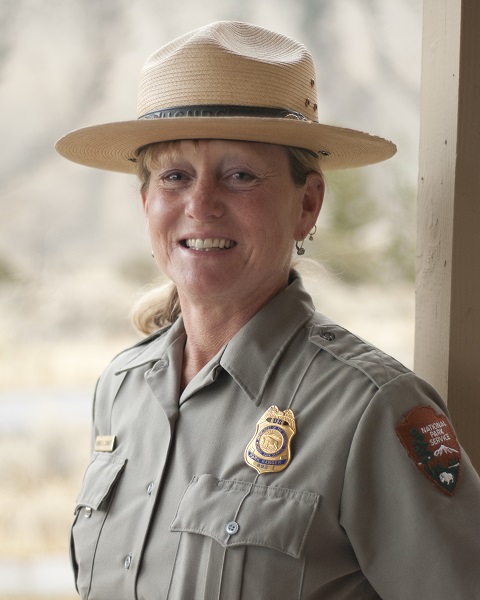 News Release Date:
November 2, 2015
Contact: Alexandra Picavet, 402-661-1840
OMAHA−Bonnie Schwartz, a 25-year veteran of the National Park Service, has been selected as the new Superintendent of Jewel Cave National Monument. For the past six years Schwartz has been the Deputy Chief Ranger at Yellowstone. She will begin her new assignment on January 10th, 2016.

Schwartz has held numerous leadership roles during her career, including the Chief Ranger at Zion National Park and the interim Deputy Chief of Operations &Policy in the office of Law Enforcement, Security and Emergency Services in Washington DC. She earned her Bachelors of Science degree in Parks and Recreation Administration and Communication from Michigan State University.
In announcing the appointment, Midwest Regional Director Cam Sholly said "I am pleased to welcome Bonnie Schwartz as the Superintendent of Jewel Cave National Monument. Bonnie is a great fit to lead this park, with her experience in park management and a proven track record of solving complex problems through collaboration."
"I am thrilled and honored to be moving to Jewel Cave as the new Superintendent, especially as the National Park Service moves towards its' 100th anniversary. I look forward to exploring the incredible resources in the Monument and the Black Hills area, and working with the partners and surrounding communities. I am excited at this opportunity to work with park staff, partners and the volunteers who are paramount in protecting the unique resources of the Monument, both above and below ground."
Schwartz is an avid skier and enjoys participating in an array of outdoor recreational activities. She will be relocating to the Black Hills area with her two golden retrievers