Kid's music CD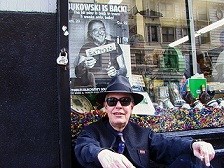 The staff of New Orleans Jazz National Historical Park has established a track record, in recent years, for turning out great albums. "Songs of the Lower Mississippi Delta," and "Freedom is Coming; Songs of the Underground Railroad," are both highly regarded recordings, offering not just world class music, but substantial scholarship in cultural and musical history.
So when songwriter Jeff Wolin, who is a ranger at Florissant Fossil Beds National Monument in Colorado, developed a body of children's songs
celebrating the national parks system, it could have been expected that he might approach park ranger, musician and music producer Matt Hampsey, in New Orleans, for help in trying to take Wolin's work to the next level.
The result is "Songs for Junior Rangers," a collection of 20 original tunes that grew into a collaboration of musicians from backgrounds as diverse as the parks they celebrate in song. The Junior Ranger program provides specific activities for kids at many parks, and allows them to earn badges for completing learning tasks at various park locations. The material here spans everything from "the redwood forests to the gulf stream waters," as another famous songwriter once put it.

Here are a few of my favorite tracks. "Down on the Mall," is a stunning celebration of the National Mall in Washington, DC performed by the young a capella group, Committed. "Junior Ranger," as written and sung by Krishel Augustine, accompanying herself on hand drum, is delivered in both Navajo and English, and honors the junior rangers, Mother Earth, and several western sites, including Canyon de Chelly National Monument in northern Arizona. "La Gran Garza Azul," with stirring vocals in both Spanish and English by Kristina Morales, celebrates Everglades National park and the great blue heron that's found there.
Junior rangers will find songs about cave formations, glaciers, bison, elk, spawning fish, nesting sea turtles and much more, all of which teach the key lessons, "explore, learn and protect." Along the way, they'll be introduced to musical styles from blues to folk and jazz to hip-hop. There's even a polka in the mix! The album is an attractive package that includes an illustrated booklet with complete lyrics, and even a poster map that folds open andchallenges junior rangers to find the sites mentioned in the songs. However, those who are so inclined can also download the album, or individual tracks, from CD Baby, iTunes, Amazon and other digital vendors.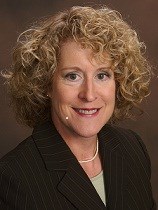 Warning: this CD may cause singing, dancing, and learning. For kids and fun-loving adults, the National Park Service's audio CD, Songs for Junior Rangers, is perfect for travel and exploration--both real and imagined. Whether listening to it in a kitchen, a car, or a classroom, this
product is a complete package with 20 songs, lyrics booklet, and map of the U.S.
It offers all new music that engages and entertains with clever, witty, and fact-packed verses. Upbeat songs highlight features of 35 national
parks through music: salsa, funk, reggae, blues, disco, calypso, hip-hop, folk, jazz, limbo, polka, and more.
This amazing diversity of musical styles is matched by the diversity of information presented. In an hour, you can learn Spanish and
Navajo, botany and wildlife ecology, and which parks honor profound contributions made to the U.S. by the Tuskegee Airmen, Martin Luther King, and a Polish patriot.
In addition to spurring interest in visiting national parks, this CD could be useful in formal and non-formal programming for youth in music
appreciation, geography, history, and the sciences. Produced by the New Orleans National Jazz Historic Park, the performing artists on the CD also hail from across the country and include Jeff Wolin--a very talented lyricist/composer and park ranger in Colorado.
--Gretchen Bonfert (January 14, 2013)
Last updated: April 14, 2015