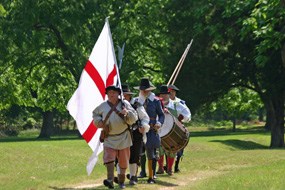 The following are special events scheduled for 2014 at Historic Jamestowne. For more information, including possible schedule changes due to inclement weather or other factors please call the telephone number associated with each event.

2014 UPCOMING EVENTS:
January 20: Martin Luther King, Jr. Birthday - Free admission to National Parks and other Federal sites throughout the country. Colonial National Historical Park, Jamestown, VA (757) 856-1200.