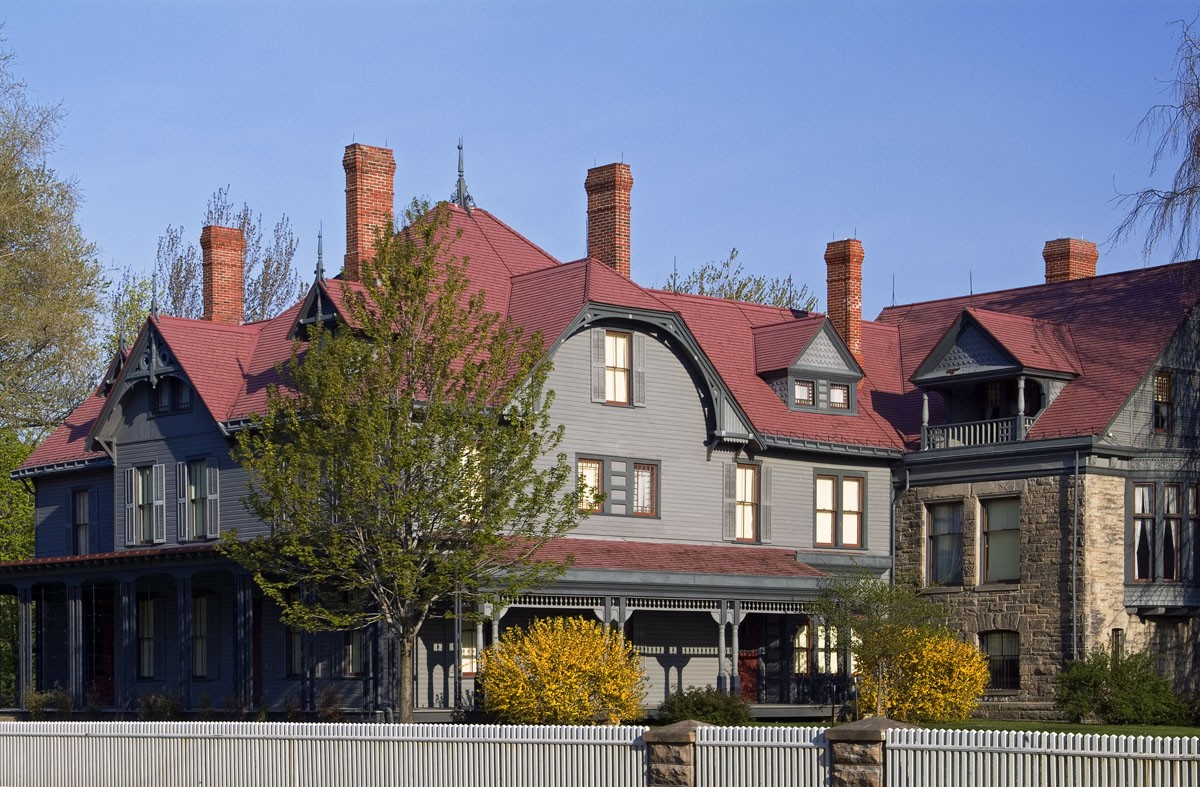 News Release Date:
May 18, 2009
Contact: Todd Arrington, 440-255-8722
James A. Garfield National Historic Site to be Open Memorial Day Weekend
            James A. Garfield National Historic Site will be open 10 a.m.-5 p.m. throughout the upcoming Memorial Day weekend (May 23-25).  The National Park Service offers multiple guided tours through President Garfield's home each day.  Scheduled tour times vary from day to day, so please feel free to call ahead to get the most up-to-date tour information.  The site also features museum exhibits and an 18-minute film about Garfield's life.  Access to the guided tour, film, and museum are covered by the $5.00-per-person fee.  Children fifteen and under are free.
            "Memorial Day weekend is a perfect time to visit James A. Garfield National Historic Site," noted Site Manager Sherda Williams.  "Family members or friends may be in from out of town for the long weekend and looking for something to do.  Visiting a unit of the National Park System is both educational and fun, so the site is a perfect destination this time of year.   We look forward to sharing President Garfield's history with all who visit during Memorial Day weekend."
James A. Garfield National Historic Site is located at 8095 Mentor Avenue (U.S. 20) in Mentor, Ohio, approximately 25 miles east of Cleveland.  The house was completely restored by the National Park Service over ten years ago, making it one of the most impressive presidential homes preserved for the public.  For information call (440) 255-8722, write 8095 Mentor Avenue, Mentor, OH 44060, or visit www.nps.gov/jaga on the Internet.