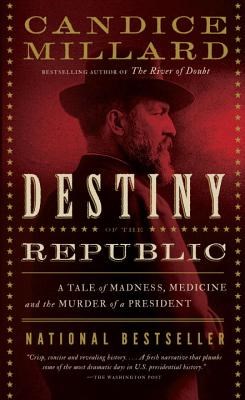 Best-selling Author Candice Millard to Speak, Sign Books August 8 at
James A. Garfield National Historic Site
Candice Millard, author of the 2011 best-seller Destiny of the Republic: A Tale of Madness, Medicine and the Murder of a President, will appear at James A. Garfield National Historic Site on Wednesday, August 8 at 7 p.m. She will speak about the shooting and eventual death of President James A. Garfield, which is the subject of her best-selling book. After the presentation, Ms. Millard will gladly sign books for anyone.
Destiny of the Republic is on sale in the Eastern National bookstore at James A. Garfield National Historic Site. It is available in hardback and paperback editions. Anyone who already owns the book is welcome to bring their copy for Ms. Millard to sign.
This event is free of charge. No tickets or reservations are necessary. Limited seating is available for the presentation. Please call 440-255-8722 with any questions.