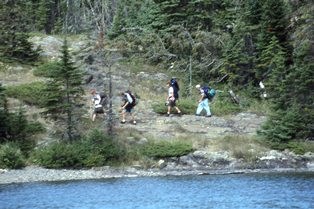 Things to Know about Group Camping
Commerical Groups
,
Fees & Permit Types
,
Reservation Requests
,
Trip Planning
,
Advance group camping reservations and permits are required for groups of seven to ten individuals, including leaders.
If your party exceeds ten, you must split into two or more groups (of ten or less), each independent and traveling on completely separate itineraries. For groups of ten or more breaking up into small-parties (1-6 people), a permit must still be obtained in advance.
Groups of seven to ten may only camp in reserved group campsites.
Organizations may not have more than 20 people camping on the island at any one time and are limited to 80 people per year.