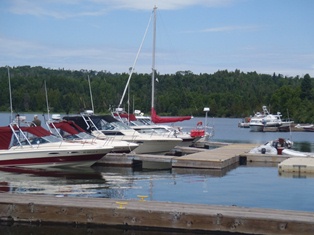 Isle Royale National Park requires a backcountry/camping permit for all boaters who stay overnight in the campgrounds, at dock, or at anchor. Boaters who are not entering Isle Royale National Park through Houghton, Rock Harbor, or Windigo have the option of requesting a permit prior to their arrival in the park.
Permits, Fees, & Passes
Please follow the instructions for submitting a boater camping request. The most current park newspaper and the anchorage zone map are resources that can help plan your trip. Use the boater camping request form for requests.

To make a request over the phone or to obtain additional information, please call (906) 482-0984.
There is a $4 per person, per calendar day user fee for all park visitors, except for children 11 and under. User fees can be paid in advance at pay.gov. Visit the Fees & Passes page for instructions on paying through pay.gov. Reference the boater camping request instructions for additional payment options.

There is also a $150 season boat rider pass available. It is valid for April 16 - October 31 of the year indicated. The pass covers the user fees for all persons on board when affixed to a private boat (charters excluded). When camping, the pass is only valid for passengers included in and following the itinerary of the vessel. Non-refundable and non-transferable. Call (906) 482-0984 to purchase a season boat rider pass.
Additional Information
Visit the boating page for additional information concerning rules, regulations, etc. for boaters in the park.