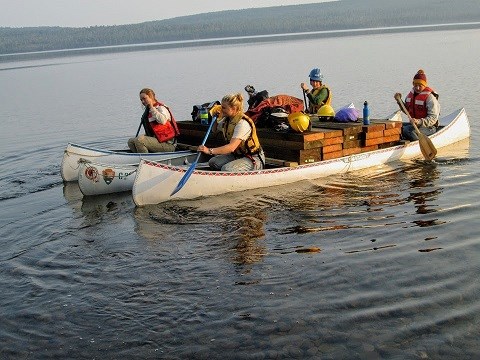 The collection of entrance fees and sale of passes at Isle Royale National Park directly impacts the sustaining and maintaining of visitor services. Trails are repaired and cleared, park rangers interpret the wildlife, scenery, and history, and the Ranger III is kept in good repair so that it may safely continue its Lake Superior service.
How Fee Dollars Work
Since 2004, the Federal Lands Recreation Enhancement Act has provided the mechanism for fee collection at U.S. recreation sites to provide funds for improvements that directly enhance the visitor experience. Such funds can be utilized for facility enhancement related directly to visitor enjoyment, interpretation, habitat restoration, and law enforcement. Generally, between 80 percent and 100 percent of those fees are retained by the park where they are generated. Balances may be carried over from year to year, allowing management to plan and prioritize the most effective use of funds. Where it is feasible, the park displays signage at locations that have been improved with fee collection funds, to express gratitude and celebrate the impact of your fee dollars at work.