Story Maps
An exploration of the Dune Succession Trail. This one-mile trail will take you on a journey through time as well as space. Beginning on a bare sand beach and ending in an oak forest, it traces a process in nature that took thousands of years to evolve.
The Chellberg Farm has a story to tell, a story of a hardworking, Swedish immigrant family who lived and worked here for three generations. Explore the interior of the farmhouse, the barn, garden, sugar shack, outbuildings, and nearby park amenities with the help of Ranger Bill Smith. As you take a virtual tour of the Chellberg Farm, let your imagination guide you.
Not only is Mt. Baldy one of the most recognizable dunes along the southern shoreline of Lake Michigan, it is also one of the fastest moving dunes. This StoryMap explores Mt. Baldy and its mystery of movement. Interested in exploring Mt. Baldy more? Take our
Park Explorer
challenge and investigate Mt. Baldy hands-on.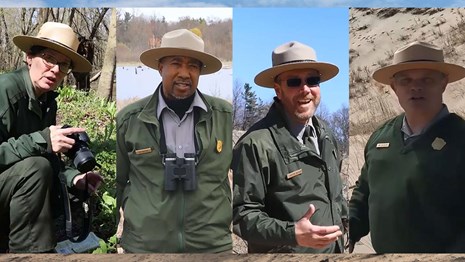 Virtual Tours
Sit back take a virtual journey on our trails at the Indiana Dunes National Park with our very informative and friendly park rangers.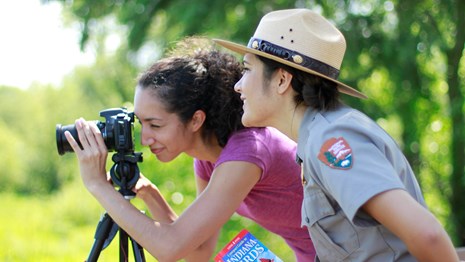 Photo Galleries
Take a stride through a multitude of photos of the park's visual wonders that could tell a story more than words can convey.
Last updated: October 27, 2020