Plan A Field Trip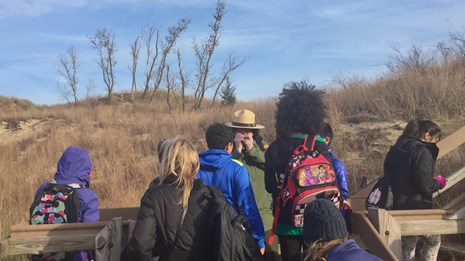 Ranger Guided
Learn about scheduling a program led by a Ranger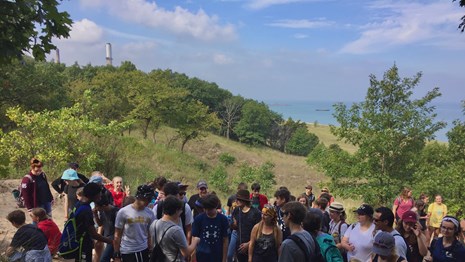 Self-Guided
Learn about leading your own visit to the Park
West Beach Field Trip:
When scheduling a West Beach field trip through the Indiana Dunes National Park, you can select either a Self-Guided or Ranger-Guided visit.
In both cases you MUST...
Coordinate the transportation, supervision, educational, and recreational opportunities.
Fee Waiver: During the summer months (Friday of Memorial Weekend through the Monday of Labor Day Weekend), the West Beach area of the park is a Federal Fee Area. Groups visiting the area for genuine educational or scientific purposes during this time may obtain a West Beach Fee Waiver if your group meets established criteria. PLEASE NOTE: If your planned educational visit includes recreation at the lakefront, such as swimming, an educational fee waiver CANNOT be granted.

Residential/Overnight Trip
An overnight field trip option is available through our partner, Dunes Learning Center which is located within the national park. For more information, please visit the Dunes Learning Center website.


Last updated: August 31, 2020