Getting Around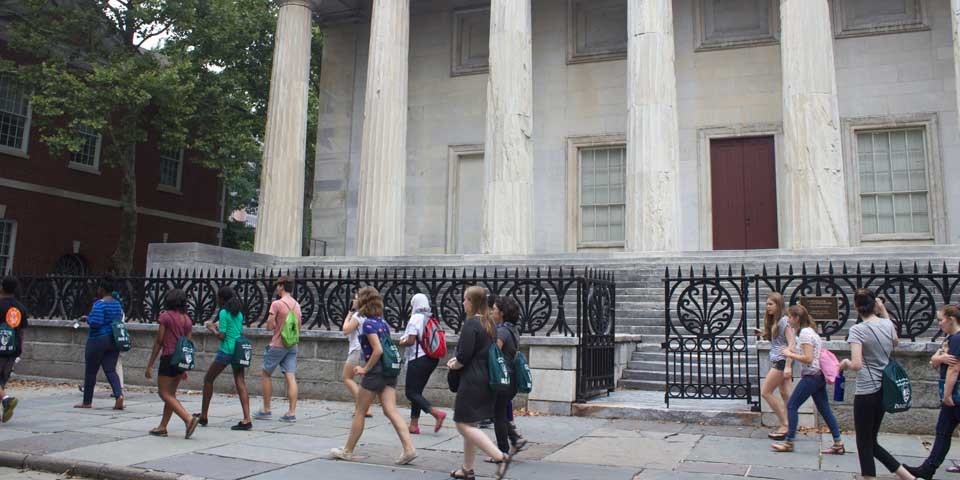 Park sites stretch from 2nd to 7th Street, and from Arch Street to Walnut Street. Thanks to founder William Penn, the city is laid out in a grid pattern, making it easy for visitors to navigate. Many visitors find it best to park their vehicle and walk from site to site in the Historic District.
On Foot
Walk through the park to explore the sites, read the informational plaques, and take a selfie with one of our many statues. Explore the gardens, or choose an audio tour in the park's FREE mobile app, "NPS Independence", and simply follow the walking directions.
PHLASH Bus
The PHLASH bus operates seasonally with stops at 20 locations, including the Independence Visitor Center. Take the PHLASH from Penn's Landing to the Philadelphia Museum of Art and the Philadelphia Zoo. Check out the PHLASH schedule online.
Last updated: September 2, 2016