Independence Archeology Lab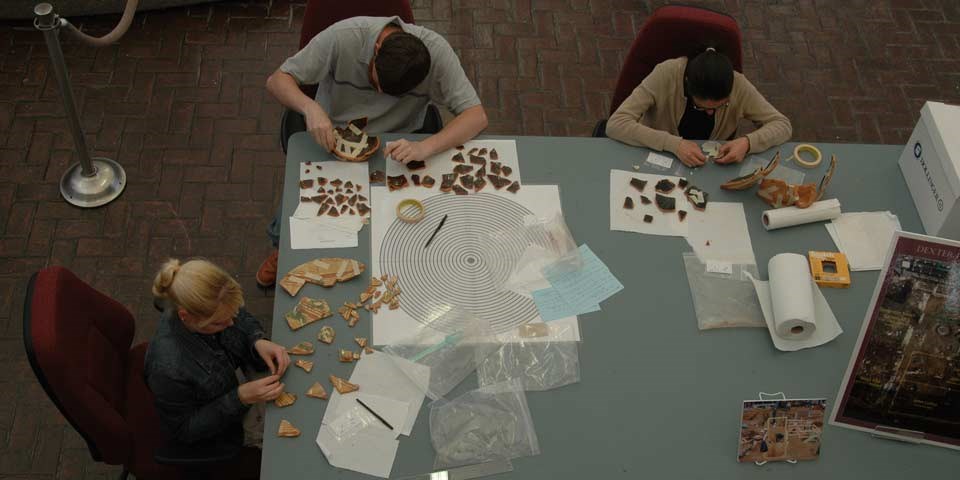 Interested in archeology? Get the real dirt on Philadelphia's hidden past at the Independence Archeology Lab. The lab is a working facility dedicated to processing materials recovered from archeological excavations conducted between 2000 and 2003.
Approximately one million artifacts have been recovered from this archeological excavation, making it one of the richest colonial-era artifact finds in an American urban area. These artifacts piece together the diverse stories of everyday Philadelphians during the eighteenth and nineteenth centuries and offer glimpses of the prehistoric part as well.

Come Visit Us!
The laboratory is open to the public and offers visitors a behind-the-scenes view of archeologists at work. You are invited to watch as Philadelphia's buried history is revealed piece by piece. During your visit the research team may be working with everything from tiny seeds and animal bones, to glass bottles and ceramic fragments. As you watch the work, you will learn how archaeologists use these objects to better understand the lives of long forgotten Philadelphians.
The Archeology Laboratory operates in partnership with the National Constitution Center and is open by appointment on weekdays only. The lab is closed on weekends.

Tours are limited to visitors 16 and older in groups of no more than four on a space available basis, and must be scheduled at least a week in advance. To schedule a visit please telephone the lab at (215) 861-4956.
Last updated: August 10, 2017