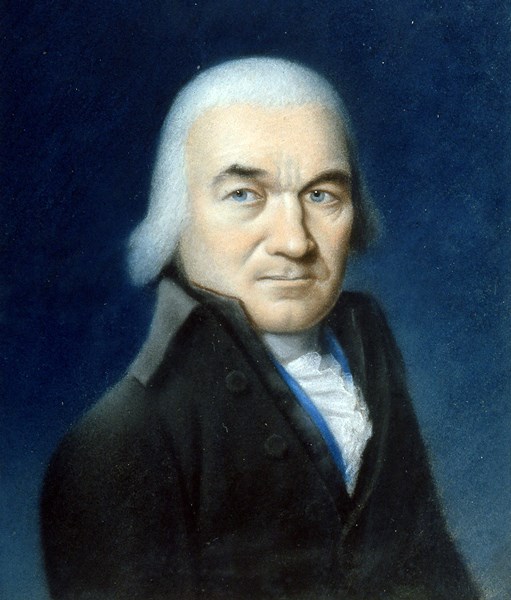 Nine States Now Present
"Two States more, viz.: Massachusetts and Connecticut being represented, made nine…"
-George Washington's Diary, May 28, 1787
Two more states are now represented - Massachusetts and Connecticut. James McHenry from Maryland appeared and took his seat, and additional delegates from Delaware and Pennsylvania arrived, including Benjamin Franklin. This will be the first session Franklin is attending. Weak and ill, he does not play a very active role, but his presence confers importance to this gathering.