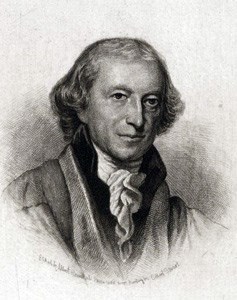 Committee of the Whole
"It is an affair of high and agitated expectation throughout the Continent, but what will be the issue of it no man can yet foresee."
-William Samuel Johnson in a letter his son William
The Convention today and for the next fifteen days met as a Committee of the Whole to review, debate and, in the end, modify the Virginia and Pinckney plans. Nathaniel Gorham replaced George Washington in the chair during this period.
Pierce Butler (SC) noted that after debate, the committee resolved that "a national government ought to be established consisting of a supreme Legislative, Executive and Judiciary." With this, the delegates committed themselves to designing a new framework of government.
Discussion then turned to how many votes each state should have in Congress. James Madison proposed "that the equality of suffrage (that is, one for each state) established by the Articles of Confederation ought not to prevail…". George Read from Delaware moved to postpone. There would be many postponements in the coming days as controversies were resolved.
NEXT>>>
Thursday, May 31, 1787 Debate on the Legislature
HOME The 225th Anniversary of the Constitution Convention