Teacher Workshops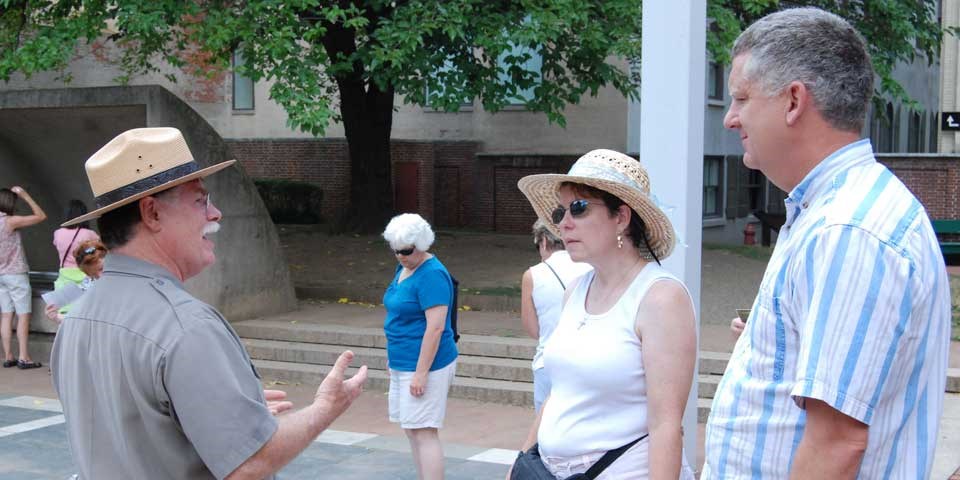 We offer a variety of workshops encompassing many interests and grade levels. History is our focus and components from multiple disciplines are frequently utilized from many curriculum areas. These workshops are hands-on learning experiences that involve using Independence National Historical Park as a classroom. It is a classroom where there is much to learn, to teach, and to encounter.
Upcoming Programs and Events
Check back in the spring for updated information

Programs for School Districts
The Independence Park Institute offers full and half day guided programs for groups of teachers. Two sample agenda are offered below, but we can easily design a custom tour to suit your curriculum and travel plans.

Half Day
Full Day

For additional information about professional development opportunities please contact us via e-mail or call us at 215-597-2760.
Last updated: November 9, 2019