Teacher Workshops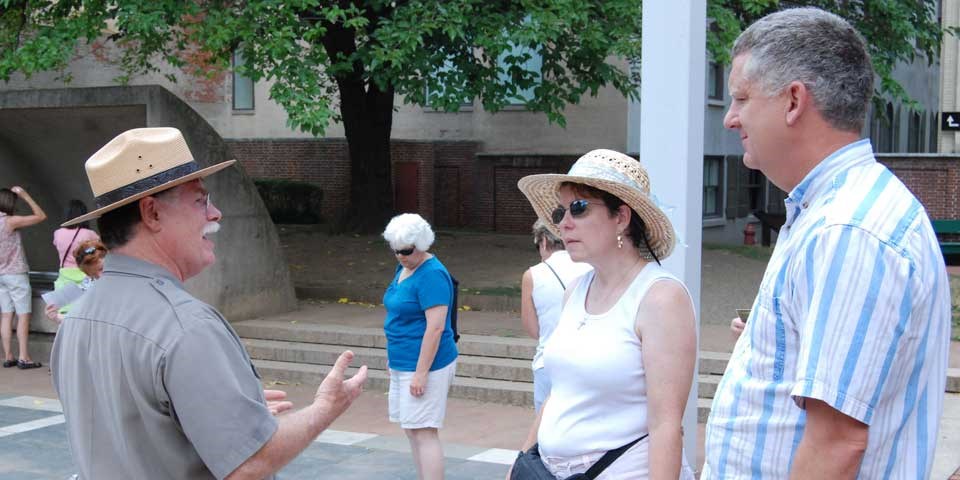 We offer a variety of workshops encompassing many interests and grade levels. History is our focus and components from multiple disciplines are frequently utilized from many curriculum areas. These workshops are hands-on learning experiences that involve using Independence National Historical Park as a classroom. It is a classroom where there is much to learn, to teach, and to encounter.
Upcoming Programs and Events
Quest for the Liberty Bell
Date: Saturday, November 18, 2017
Time: 9:30am – 1:00pm
Cost: $25
Educators will learn of the rich history of this symbol of liberty and how to use the Liberty Bell in their classrooms. In addition, educators will get the opportunity to tour the tower of Independence Hall where the Liberty Bell formerly hung. Teachers attending this workshop must be able to climb very steep steps.
To register contact Education Program Manager Jeffrey Collins by
e-mail
.
Last updated: September 2, 2017