"We the People" Virtual Field Experience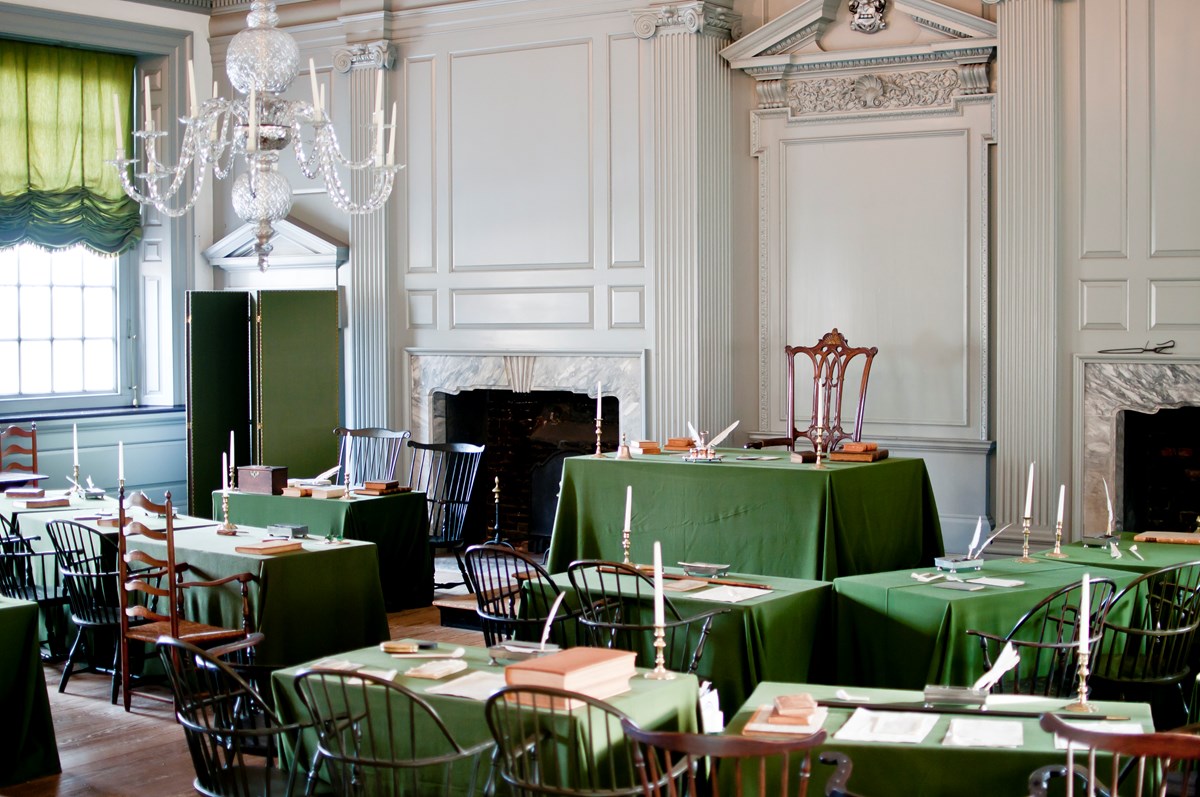 Independence National Historical Park is offering a free virtual field trip for 6th, 7th, and 8th graders.
It's FREE!
Park Rangers will join your classrooms on whatever platform you use for virtual field trips. The park offers the program October through December, and March through May. Programs run Monday through Friday.
Contact us
for more information or to schedule a program.
"We the People" Program Description
Students explore Independence Hall in a ranger-facilitated virtual field trip focusing on the Constitutional Convention.
Students use critical thinking skills to examine conflict and compromise during the meetings that formed our government.
The program aligns with Pennsylvania's Standards Aligned System.
The program runs 30 minutes.
Student Learning Objectives and Competencies
Goal Statement
Facilitate discussion about the social and political climate of the Constitutional Convention while analyzing and challenging existing assumptions and narratives.
Rational
Students will reinforce analytical skills through examination and virtual exploration of the Assembly room of Independence Hall.
Standards
8.3.8.A Examine the role groups and individuals played in the social, political, cultural, and economic development of the United States.
8.3.8.B Evaluate the importance of historical documents, artifacts, and places critical to United States history.
8.3.8.C Summarize how continuity and change have impacted U.S. History.
8.3.8.D Examine how conflict and cooperation among groups and organizations have impacted the growth and development of the United States.
Competencies
Analytic thinking: examine the presentation versus the historic reality of the Assembly room of Independence Hall
Critical thinking: explore the geographic and economic motives of the Constitutional Convention delegates.
Strategic thinking: challenge conventional notions and presentations of the founding of the United States.
Chronological thinking: reinforce temporal order of U.S. history to help explain historical causality.
Last updated: December 3, 2021