Lesson Plan
Leaders and Stories of the Underground Railroad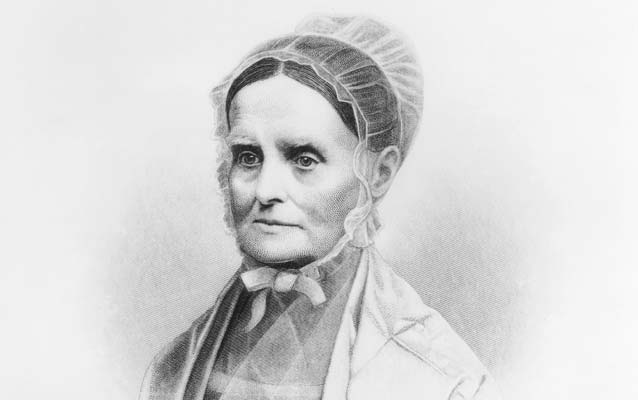 Grade Level:

Seventh Grade-Twelfth Grade

Subject:

African American History and Culture, Community, Government, History, Slavery, Social Studies

Duration:

One to two class sessions

Group Size:

Up to 36

Setting:

classroom

National/State Standards:

Speaking and Listening SL (9-10).2, SL (9-10).4, SL (9-10).5, Reading Informational Text RI (9-10).1, RI (9-10).7

Keywords:

liberty, Slavery, Abolition, Underground Railroad
Overview
Students complete research on a leader from the Underground Railroad and their struggle for freedom, and share their learning with the class.
Objective(s)
Students become aware of the diverse individuals who were leaders and heroes during this time of conflict and struggle in our nation, and gain an understanding that they themselves can make a difference and cause positive change to occur in the world through their words and actions.
Materials
Before the lesson:
Gather resources together that students can use in researching their Underground Railroad leader. Reserve the computer lab and/or A/V equipment, if necessary.
Formulate a plan for group assignments: how many students will be in a group? How large will the groups be? Will the research topics be assigned by the teacher of chosen by the students?

Materials:
List of leaders sheet: A list of the UGRR leaders and websites for students to use in research
Research Guide sheet: Questions to lead students in their research
Primary Resource Documents are available at the Library of Congress website.

Procedure
1) Engage:
Harriet Tubman said, "I had reasoned this out in my mind; there was one of two things I had a right to, liberty or death; if I could not have one, I would have the other."
It took courage to make the decision to scape from slavery. It took courage to help others in their escape. It took courage to write and speak out about the injustices of slavery. People took risks and lived with the consequences of their actions
2) Activity:
Students will work in groups to research the story of their chosen or assigned Underground Railroad leader using books, the internet and video. Depending on your time and resources, you many want to extend this activity's duration. Students synthesize their information onto the Research Guide Sheet, and then create a final piece. Teachers can decide exactly what they would like the final product to be: a written report, an oral presentation with visual aids, a dramatic skit, etc.
3) Presentation of Reports:
Students present their research reports. This could be done in front of the entire class, or students groups could pair off and take turns sharing if this is a better format due to students comfort level with presentations, class size, and/or time constraints. 
4) Closing:
Discuss the leaders and heroes that we do not know and may never know about because we don't have any primary resource documentation about them.(very little was written down or saved due to the secret nature of the operation) In studying history, how do we know what we know? Do you think that there are many thing that we don't know? Why do you think that there is so little information available about the Underground Railroad?

Talk to the students about the time frame of these stories. How many years ago was this? Do you think any of these places still exist? Are any of these Underground Railroad structures still standing? Is it important? If you heard that an old building in Philadelphia had been found to be a station from the Underground Railroad, and was about to be torn down, how would you feel about it? Would you care one way or another? Should it be preserved and saved or demolished for the new store, apartments, etc, that people in the city need? Do you think there are any Underground Railroad sites that still exist in Philadelphia? Engage the students in this discussion about historic preservation, the need to preserve and protect important structures so that present and future generations can visit them and learn from them.

Assessment
Evaluation:
Students should use the information gained from this activity, along with what they have learned from the other lessons and from using the suggested video, web, and print resources, to begin to brainstorm their ideas for an essay on the Underground Railroad.
After your class' site visit to Independence National Historical Park to experience the Underground Railroad School Program, the students will have a wealth of knowledge, information, and experience to bring to their essay writing. 
The Underground Railroad essay question is:
What do you think are the most important lessons learned from the stories and leaders of the Underground Railroad, and how can you apply them to your life?

Park Connections
This lesson plan helps students understand the promise and paradox of liberty granted in our nation's founding documents.

Extensions
National Geographic has an excellent web simulation of the Underground Railroad that students can do independently.
http://education.nationalgeographic.com/education/media/underground-railroad-journey-freedom/?ar_a=1

Additional Resources
Print Resources:
Ayres, Katherine. North by Night: A Story of the Underground Railroad. Yearling Books, 2000.

Ayres, Katherine. Stealing South. Yearling Books, 2002.

Bial, Raymond. The Underground Railroad. Houghton-Mifflin, 1999.

Blockson, Charles L. African Americans in Pennsylvania: Above Ground and Underground, An Illustrated Guide. RB Books, 2001.

Fradin, Dennis Brindell. Bound for the North Star: True Stories of Fugitive Slaves. Houghton-Mifflin, 2000.

Hanson, Joyce and Gary McGowan, and James Ransome. Freedom Roads: Searching for the Underground Railroad. Cricket Books, 2003.

Lasky, Kathryn. True North: A Novel of the Underground Railroad. Scholastic, 1998.

Sterling, Dorothy. Freedom Train: The Story of Harriet Tubman. Scholastic, 1991.

Switala, William J. Underground Railroad in Pennsylvania. Stackpole Books, 2001.

Web Resources:
The National Park Service Underground Railroad Website

The History Channel's Underground Railroad Website

Library of Congress African American Odyssey Website

National Geographic Underground Railroad Simulation Website

National Underground Railroad Freedom Center

PBS Underground Railroad-Africans in America Website

NASA Website that explains the meaning of the song Follow the Drinking Gourd

Vocabulary
Abolitionist, anti-slavery, fugitive, Underground Railroad
Last updated: September 11, 2015