The Keystone Virtual Field Trip for 4th Graders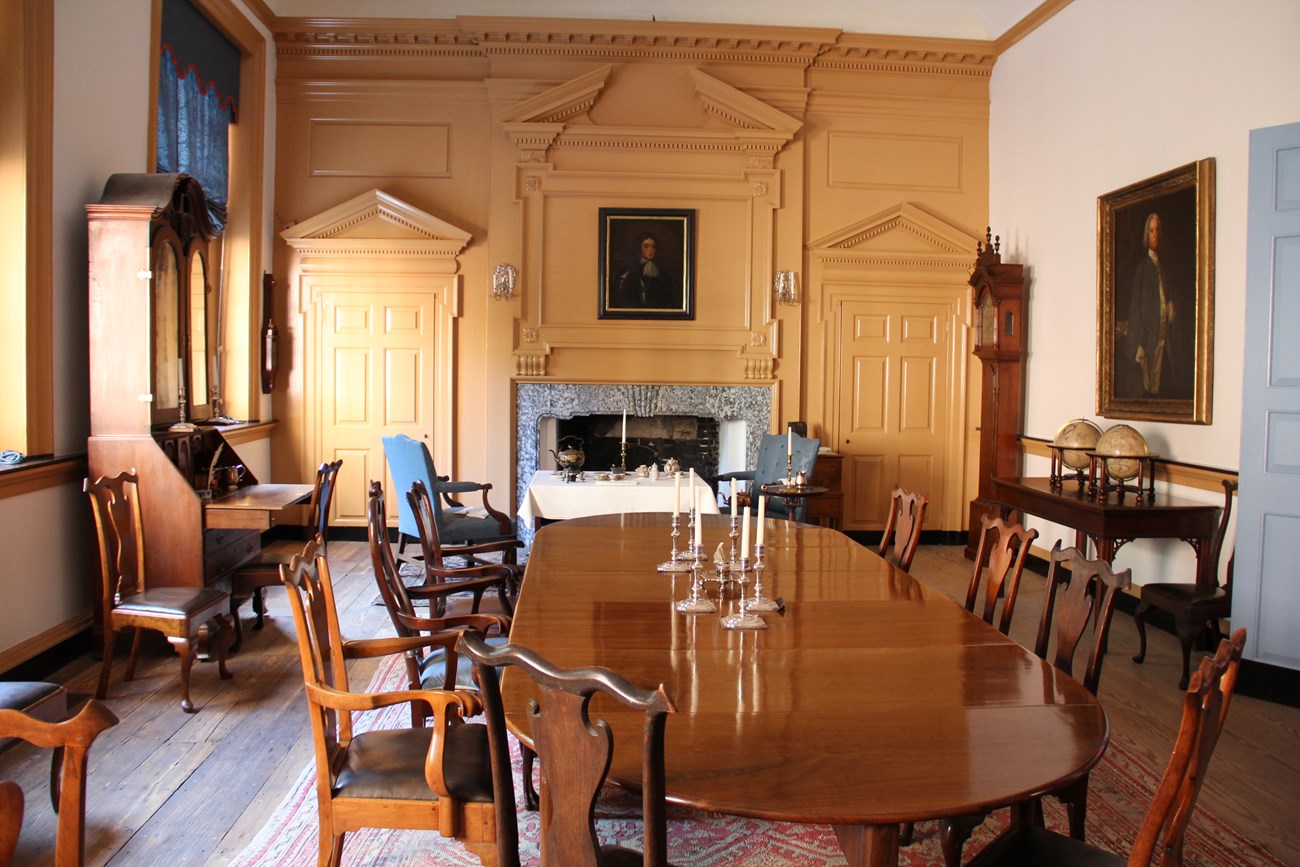 Independence National Historical Park is offering a free virtual social studies field trip for 4th grade classes in Pennsylvania. This program is available to any 4th grade public, parochial, or charter school in Pennsylvania. The park has served schools from Philadelphia to Erie.
It's free!
We'll join your classrooms on whatever platform(s) you are using for virtual learning. The park offers the program in December, March, and May. It is available in the mornings, Monday through Friday.
Contact us
for more information or to schedule your program.
"Keystone" Program Description
Students explore Independence Hall in a ranger-facilitated virtual field trip focusing on Pennsylvania's history from the colonial through the federal era.
Students use observation skills to discover "evidence" of Pennsylvania (symbols, objects, portraits, architecture) in the building that once served as the state capitol and is now considered to be the birthplace of the nation.
The program aligns with Pennsylvania's Standards Aligned System.
The program runs 45 minutes.
Objects Tell Stories
Your students will practice their observation skills in the Governor's Council Chamber on the second floor of Independence Hall. Historic furnishings and artifacts are used to tell the history of Pennsylvania as both a colony and independent state.
Discovery of Peace Medals will facilitate discussions about Pennsylvania's relations with American Indians, including the Lenape.

Examination of portraits will reveal the role of proprietors, including William Penn, and the often overlooked contributions of women, such as Hannah Penn.
Investigation of sugar nippers and tobacco pipes will foster critical thinking regarding the economics of enslavement that touched nearly every facet of colonial life.
"Keystone" Satisfies Fourth Grade Student Learning Objectives and Competencies
Goal Statement
Encourage critical, analytical, strategic, and chronological thinking skills through analysis of historic furnishings and artifacts as primary resources.

Rationale
Students will develop skills and learn environmental cues by analyzing and contextualizing curatorial artifacts and furnishings relating to colonial, state, and national histories in Independence Hall.

Standards
8.1.4B Distinguish between fact and opinion from multiple points of view, and primary sources as related to historical events.
8.2.4B Locate historical documents, artifacts, and places critical to Pennsylvania history.
8.2.4D Distinguish between conflict and cooperation among groups and organization that impacted the history and development of Pennsylvania.
8.3.4B Locate historical documents, artifacts, and places critical to United States history.
Competencies
Analytic thinking: use the data available (artifacts and period artifacts in the Governor's Council Chamber of Independence Hall) to make informed and independent conclusions about colonial history.

Critical thinking: observe, analyze, and interpret the historic furnishings in Independence Hall to form conclusions regarding historiography.

Strategic thinking: utilize environmental cues, or how to read a room, in everyday life.

Chronological thinking: reinforce temporal order of Pennsylvania history to help explain historical causality.
Vocabulary
Artifact- a human-made object with cultural or historical interest.
Lenape- American Indian tribe in Pennsylvania and the Northeastern Woodlands. Also known as the Delaware.
Proprietor- an owner of a business or holder of property.
Wampum- shell beads typically used by Northeastern Woodland American Indian tribes for a variety of purposes.
Abolitionist- a person who favors the ending of a particular institution or practice, typically slavery.
Last updated: July 27, 2023