Lesson Plan
Daily Life and Diversity in 18th Century Philadelphia, Lesson Two:  Meet the People Using Primary and Secondary Resources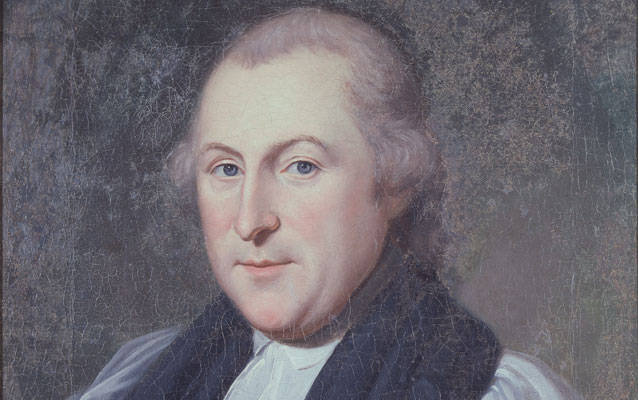 Grade Level:

Fifth Grade-Eighth Grade

Subject:

African American History and Culture, Community, History, Social Studies, Sociology, Women's History

Duration:

One to two class sessions

Group Size:

Up to 36

Setting:

classroom

National/State Standards:

Reading History (6-8) .1, (6-8). 2,  (6-8). 7,  (6-8).92,  Reading Informational Text RI 5.1 , RI 5.2, RI 5.4,  RI 5.7, Speaking & Listening SL 5.1, SL 5.2, SL 5.4,

Keywords:

community, 18th Century, Family, Daily life
Overview
Students will learn about primary and secondary resources through their exploration of four families who lived in Philadelphia from 1790 to 1800.
Objective(s)
Students will investigate the use of primary and secondary sources and will be able to discuss their importance to historians.  Upon examining various biographies and primary sources through a web-based activity, students will develop a greater understanding of life in 18th century Philadelphia.
Background
Use the information document and teacher resources to prepare for this lesson plan.  The information document contains detailed descriptions of the four households covered in the lesson, including information about the occupants and their household goods.  The teacher resources sheet is a list of publications with pertinent details relevant to this series of lessons.
Materials
18th Century Research File
Investigation Sheets 3 and 4
Pencils or pens, highlighters
Family photographs (optional)

A worksheet for the students to record residents, notes and sources in their investigation of 18th century life. Download

A worksheet to help students learn from 18th century portraits. Download
Procedure
Before the lesson:
1. Students will investigate the "Meet the People" portion of the Daily Life and Diversity in 18th Century Philadelphia web site. The website address is www.independenceparkinstitute.com/inp. This lesson requires the use of computers for a period of approximately 45 minutes.It is designed to be used individually, but partnering would also work well.
2. Students should have their research folders at hand. They will use Investigation Sheets 3 and 4 for gathering facts.
Engage:

1. Whole Class Discussion: Teacher should conduct a brief discussion focusing on the website assignment. "Today we will use a web site in our search for facts about the 18th century. Is the website a primary source or a secondary source? (answer: secondary) Yes, the website is a secondary source, but on your journey today, you may find some primary sources embedded within the pages. Use Investigation Sheet 3 to record some of your findings about the people in your household. On this data sheet, you will list the names of the people you meet, some facts about them, and the sources of the information. In some cases, the only source will be this website. Record the source in the appropriate column on Investigation Sheet 3, then use a highlighter to mark off primary sources as we did on our wall chart.

2. Historians can sometimes use portraits as primary sources to uncover important information about the past. Students will find 18th century portraits within this section of the website. Investigation Sheet 4 is a tool for recording some of the important data that may be obtained from portraits. Briefly discuss this sheet with students; then proceed with the internet work.
Closing:

1. Individual Work: Allow time for students to make additions/corrections on Investigative Data sheets 1-5, as needed. Remind students to take great care in completing the data, since all of these sheets will be submitted for assessment. This may be done as a homework assignment.

2. Cooperative Work: Students in various households will meet to discuss their findings, and pick one primary source to teach the rest of the class about.They should choose a recorder from each group to make additions to the Sources That Help Us Discover Information about People wall chart. They should also choose a presenter, who will report to the class about the primary source that the group has chosen to share with the class.

3. Whole Class Discussion: After the presenters have given their reports, ask the class: "What surprised you? What did you learn? What questions do you still have?" This should be a brief discussion as students will have time to share household facts with their classmates during the jigsaw activity in Lesson 4.

***The teacher may wish to have students bring in photos of themselves and photos of their grandparents at about the same age. Compare the clothing, hairstyles, and objects in the photos. What do the photos tell them about history? Maps, photos of buildings, and other images may also be used for comparison. This may be done before or after Lesson 2.***

Assessment
Use the
PreTest
and
Rubric
to assess learning.
Park Connections
This lesson ties to many places in the park, including the President's House Site, Bishop White House and Todd House.

Extensions
This document contains a number of suggested extension activities.

Additional Resources
Check out these
additional resources
for students.
Vocabulary
Chronology, Residence, Primary Resource, Secondary Resource, Diversity, Material Culture, Epidemic, Historian
Last updated: September 11, 2015