Lesson Plan
Daily Life and Diversity in 18th Century Philadelphia, Lesson Three:  Entering the House, Learning through Material Culture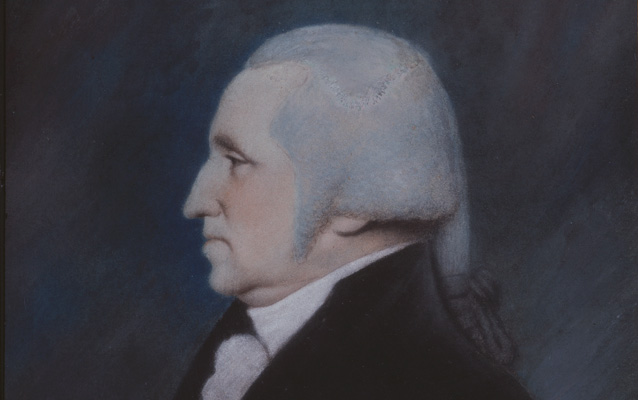 Grade Level:

Fifth Grade-Eighth Grade

Subject:

African American History and Culture, Community, History, Social Studies, Sociology, Women's History

Duration:

One to two class sessions

Group Size:

Up to 36

Setting:

classroom

National/State Standards:

Reading History (6-8) .1, (6-8). 2,  (6-8). 7,  Reading Informational Text RI 5.4, RI 5.7, Speaking & Listening SL 5.1

Keywords:

community, 18th Century, Family, Daily life
Overview
Students learn about the people of four specific households in 1790's Philadelphia through the objects they left behind.
Objective(s)
Students will investigate the daily life of different households in 18th century Philadelphia using a web-based activity that emphasizes the study of material culture.

Background
Use the information document and teacher resources to prepare for this lesson plan.  The information document contains detailed descriptions of the four households covered in the lesson, including information about the occupants and their household goods.  The teacher resources sheet is a list of publications with pertinent details relevant to this series of lessons
Materials
18th Century Research File
Investigation Sheets 5 and 6
Chart paper
Pens or markers

A worksheet for students to record data on the individuals they encounter in their investigation of 18th century life. Download

A worksheet for students to record object and material culture information in their investigation of 18th century life. Download
Procedure
Before the Lesson:

1. Students will investigate the "Enter the House" portion of the Daily Life and Diversity in 18th Century Philadelphia website. The website address is www.independenceparkinstitute.com/inp. This lesson requires the use of computers for a period of approximately 45 minutes. It is designed to be used individually, but partnering would also work well.

2. Students should have their research folders at hand. They will use Investigation Sheet 6 for gathering facts about material culture, and will need chart paper for listing facts.
Engage:

1. Whole Class Discussion: Draw a T-Chart on chart paper. Label the first column Everyday Activities and label the second column Objects Used to Do Everyday Activities. Have students discuss their daily routines, and list examples of daily activities along with corresponding objects that are needed in order to perform these daily tasks (For example, an activity could be "getting up for school" and the object might be an alarm clock). Point out the fact that not all households have the same daily activities and that all households do not use identical objects to help them perform their daily activities. Discuss these similarities and differences with students.

2. After listing several activities and objects, fold the chart in half so that only the Objects side of the list is visible. Tell students that this list represents an example of the material culture in their lives. Material culture is a term given to objects that people use on a daily basis to perform functions or tasks. These items reveal facts about their lives. Ask students to imagine what historians many generations in the future might think if they had the items on this class-generated list. Ask, "How might these objects inform historians about our lives and our culture? Do all households have the same material culture?" Again, students should note that not all households are exactly the same;but rather, they are varied and diverse, as was the case in the 18th century. Tell students that they will learn about the diversity of material culture within their 18th century households by going to the "Enter the House" portions of the Daily Life and Diversity in 18th Century Philadelphia website.

3) Individual or Partner: Students are ready to investigate the website.They will use Investigation Sheet 5 as a recording tool. As they travel the site, students are to sketch or describe at least 3 items of material culture that help to define this time period in history. They will describe how the items were used in the 18th century and today. In order to avoid duplication, it may be helpful to seat students of same households together. NOTE: Remind students that they should be adding information to Investigation Sheets 1-5 as they move through the site. Continue to look for and to cite primary and secondary sources.
Closing:

1. Cooperative Group: Allow time for student households to meet for discussion. Each household may create a T-chart listing facts they have gathered by examining material culture on the web site. (This T-chart will be just like the chart that the whole class generated at the beginning of the lesson, but will contain information from their specific household.)

2. Whole Group Discussion: One member of each household may share the info with the class. Mount the group T-charts on the wall if students have created them.

Discussion:How did the items of material culture reveal facts about 1790s Philadelphia? Were objects identical in all 4 households? Why or why not? Are any of these objects in use today? Do they look very similar or very different from their 18th century counterparts?

3. Individual Work: Provide some time for students to update Investigation Folders in class, or assign these tasks to be done for homework. Students should be keeping investigation information current as they go through the discussions and website.
Assessment
Use the
PreTest
and
Rubric
to assess learning.
Park Connections
This lesson ties to many places in the park including the President's House Site, Bishop White House and Todd House.

Extensions
Check out these suggested extension activities.

Additional Resources
Explore this list of publications with information applicable to the Daily Life in 18th Century Philadelphia lessons.

Vocabulary
Chronology, Residence, Primary Resource, Secondary Resource, Diversity, Material Culture, Epidemic, Historian
Last updated: September 11, 2015