Stop 6: Water Features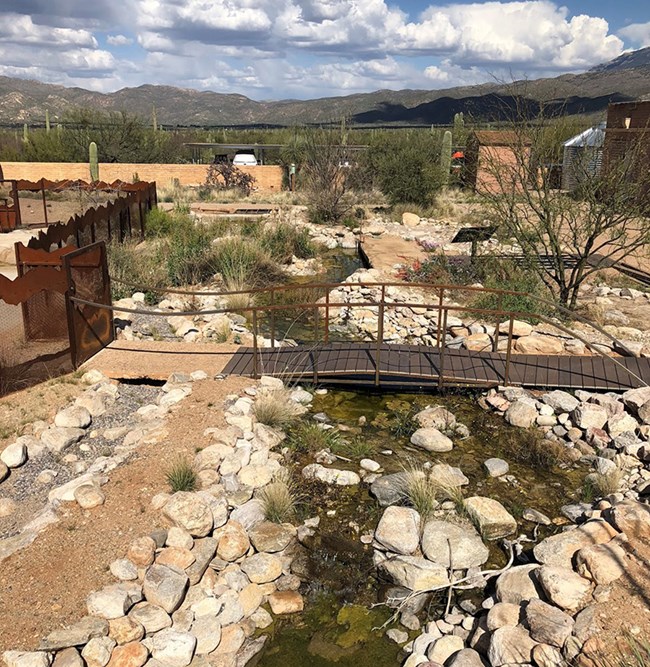 The DRLC's artificial stream and tinaja provide habitat for sensitive and threatened animals and plants, some of which can then be transplanted into national parks and other protected lands. Here, visitors can learn about water features and the aquatic organisms that depend on them. Professional and citizen scientists use this space to learn monitoring techniques for water quantity, water quality, and other attributes of wildland waters.
The DRLC water features are a closed system. Harvested rainwater is piped from the nearby steel cistern into each habitat, where it is then recirculated through that same habitat. Water lost to evaporation is replaced by more water from the cistern. In each water feature, dropping water levels will trigger a float valve. The valve then opens, adding stored rainwater to the feature. During rare times when the cistern is empty, the system automatically switches over to the municipal water system, ensuring that our aquatic species can survive and thrive.
Last updated: September 8, 2022