The Mission Statement of the Interpretive Development Program
Interpretive Development Program (IDP) standards, philosophies, and best practices are based on the knowledge that people care for what they first care about. The IDP enables all NPS employees to connect people to parks so that parks are preserved and future generations may make their own meaningful resource connections. The IDP maintains professional standards by providing a benchmark curriculum and developmental opportunities, integrating best practices with agency management, and operating a peer review certification program.
Stephen T. Mather Training Center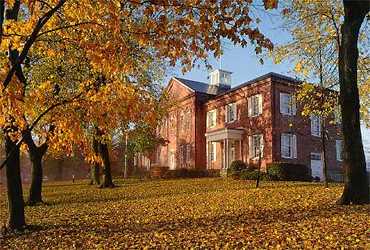 The National Park Service established the Stephen T. Mather Training Center on April 17, 1964, on the former Storer College Campus (1867-1955) in Harpers Ferry, West Virginia. Named for the first Director of the National Park Service (1916-1929), Mather Training Center trains and develops Service employees from sites throughout the United States.
P. O. Box 77
Fillmore Street and Storer College Place
Harpers Ferry, WV 25425
Phone: (304) 535-6215
Fax: (304) 535-6408