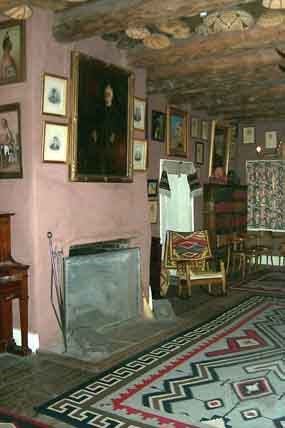 Visit the Hubbell family home to see their amazing collection of Southwestern Art and Native American Arts and Crafts. The home is furnished as it was by the Hubbell Family. Guided tours are offered regularly throughout each day and limited to 15 people. Check at the Visitor Center for availability.
Hubbell Home Tours: $5.00 per person, user fee. Visitors 15 years old and younger are free. School groups can request a fee waiver; submit request at least 30 days in advance.

User Fees collected will support a variety of resource management, visitor services and historic preservation projects at the park. These projects will enhance your experience and increase your understanding of the significance of Hubbell Trading Post National Historic Site. We appreciate your continued support for the National Park Service and hope your visit here will be a memorable one.