1st Grade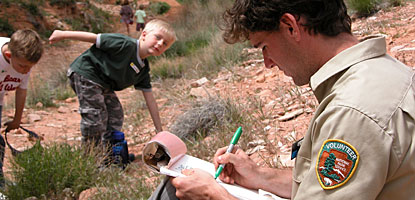 Imaginary River Trip (download PDF)
Students take an imaginary river trip, right in their classrooms. Along the way they explore how humans, animals and insects use the river to survive.
Plants (download PDF)
Students learn about the different parts of plants through story, song, drawing and observation. They categorize seeds by their method of travel, and investigate the areas most conducive to plant growth.
Download entire 1st Grade Curriculum
[1.6mb PDF file]
Last updated: February 24, 2015