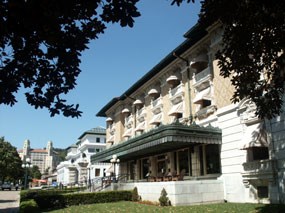 How to Apply for Park Guide Summer Seasonal Job at Hot Springs National Park for Students—2010
You must be a student in good standing who has completed at least two years of college (you can be completing your second year at time of application) AND you must be enrolled for the next semester.
Turn in a complete resume.
Make sure to include your social security number.
Make sure you especially include volunteer as well as work experience and club activities.
Letter from the registrar's office stating that you are a student in good standing.
Copy of transcript.
Use official transcript if at all possible. Otherwise use a copy and state that you were not able to get an official one and will send it as soon as you get it.
Send to:
Human Resources
Hot Springs National Park
101 Reserve Street
Hot Springs AR 71901