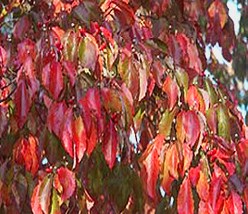 Starting from the overlook on North Mountain, a short hike to the northeast takes you to Goat Rock Trail, which is to the right. The Upper Dogwood Trail continues left down the mountain. To the right, a stone drain lies below a rusted steel handrail, and in another hundred feet the trail crosses a second stone drain under a concrete bridge.
Before the next intersection, an old roadbed, crosses the trail. Ignore it and continue up the mountain, passing between rock piles on both sides of the trail. Take a left at both of the intersections with the Lower Dogwood Trail. Upper Dogwood Trail ends at a concrete bench at Hot Springs Mountain Trail.
If you take a left at the concrete bench, after about 100 yards you will cross Hot Springs Mountain Drive at the trail shelter. Gulpha Gorge Trail is straight ahead, or you can take the Hot Springs Mountain Trail to the right. To return to your vehicle, walk up the North Mountain Loop Drive to the overlook.