2024 Total Solar Eclipse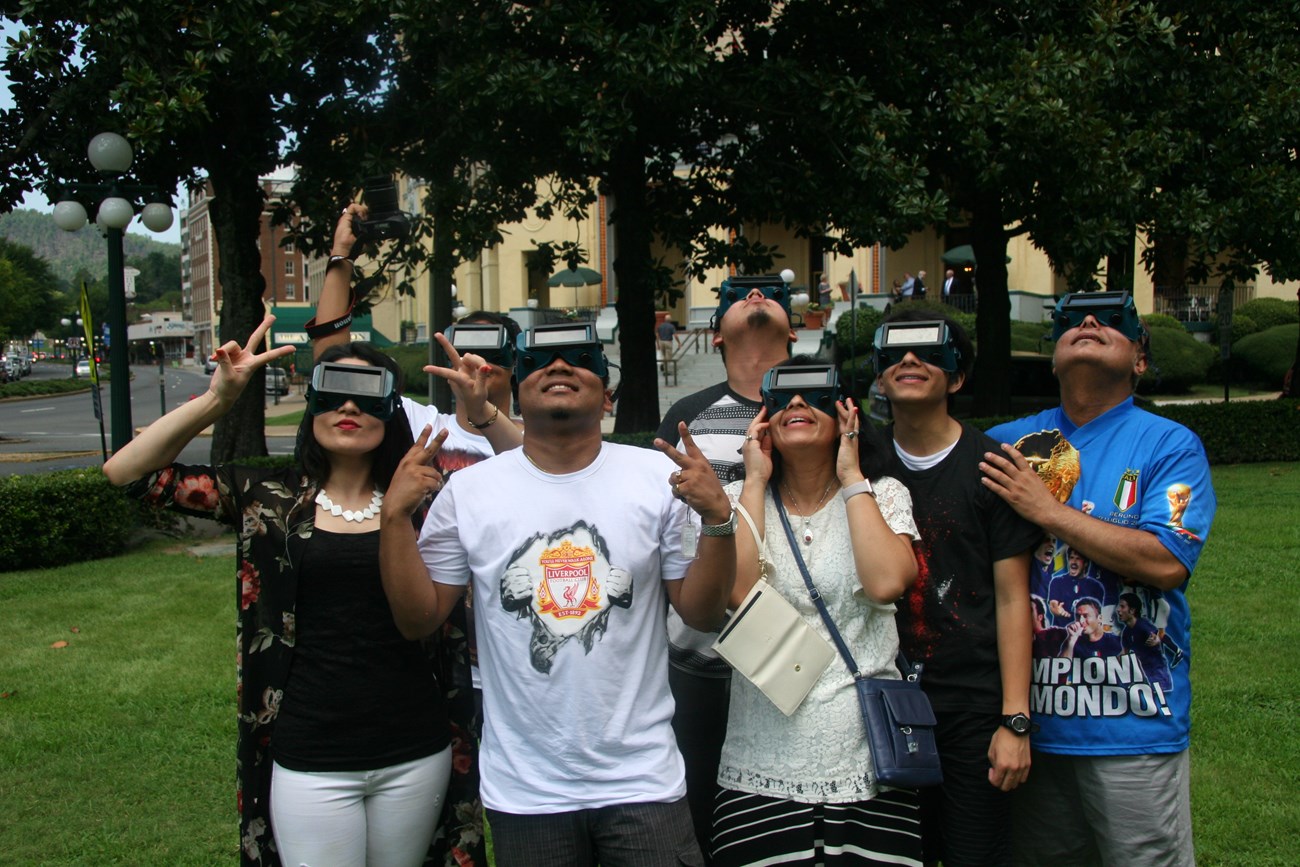 Watch the Solar Eclipse from Hot Springs National Park
Hot Springs National Park is one of two official national parks in the path of totality for the Total Solar Eclipse on Monday, April 8, 2024. A total eclipse occurs when the moon appears to totally obscure the sun. Arkansas has only been in the path of totality for an eclipse two other times in history - in 1834 and in 1918. The next total solar eclipse in the state will be in 2045.

Stay tuned as we update this page with events and information related to this phenomenal event!
It's all about timing!
For several hours, you can watch as the moon slowly moves across to cover the sun leading to "totality." The beginning of the partial phase of the eclipse will being at 12:32 pm. Totality will begin at 1:49 pm and will last 3 minutes and 39 seconds, endng at 1:53 pm. The moon will continue moving over the sun until the end of the partial phase at 3:10 pm.
What to Expect in the Park
In the days leading up to and during the eclipse, we expect the park (and the City of Hot Springs) to be extremely busy. If you do decide to view the eclipse from the park, be sure to plan ahead!
We expect heavy traffic on roadways. Please check for local roadway closures and be patient and courteous while driving.
Consider carpooling, and try to have plenty of gas or charge for your vehicle if you plan to drive. Parking in the park and around downtown Hot Springs is limited.
Bring plenty of food and water.
Camping at Gulpha Gorge
All campsites at Gulpha Gorge campground can be reserved 6 months in advance on Recreation.gov.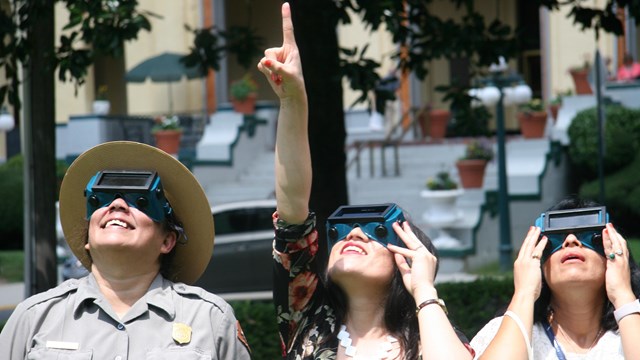 How to View an Eclipse Safely
Planning to view a solar eclipse? Learn how to safely view the upcoming Eclipse!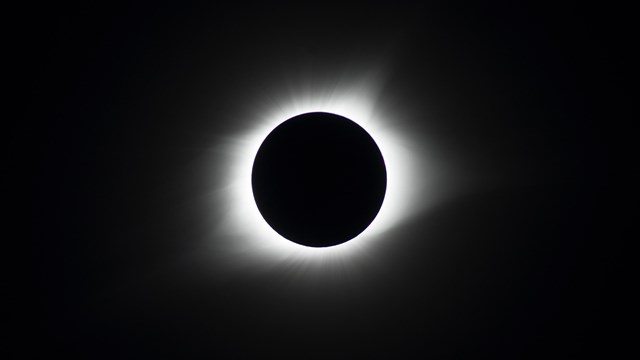 Upcoming Solar Eclipses
Two spectacular solar eclipse events will be visible from parks across the continental United States in 2023 and 2024. Learn more!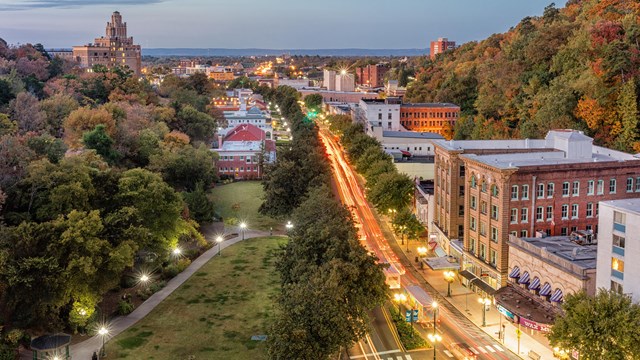 Eclipse Happenings in Hot Springs
There will be lots happening in the City of Hot Springs for the Eclipse. Stay up-to-date with the latest information!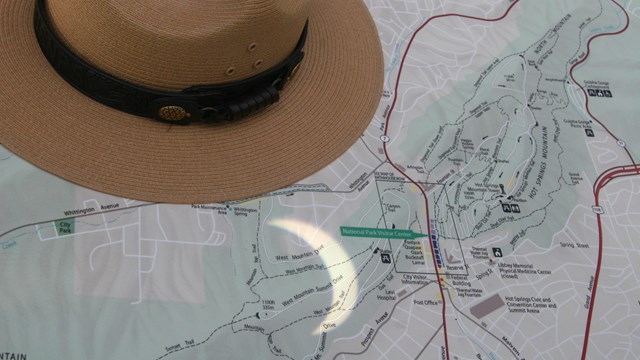 Trip Planning Guide
Plan like a ranger for your Solar Eclipse trip!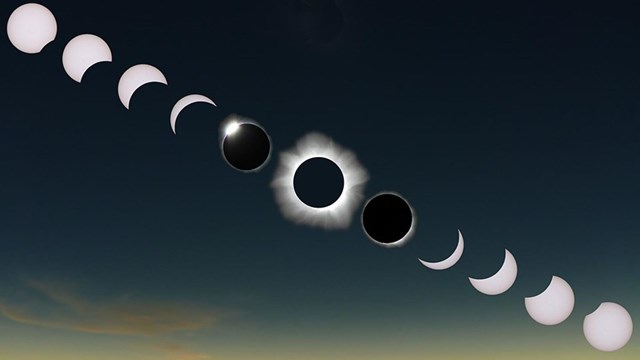 Types of Eclipses
Two types of eclipses are visible from Earth, an eclipse of the moon and an eclipse of the sun. Learn more about how they occur.
Last updated: July 6, 2023