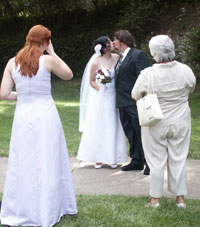 Special Use Permits
There are several types of special use permits necessary for certain activities/events held at Hot Springs National Park. The links below provide you with information regarding such permits. You will need Adobe Acrobat Reader to open these files.
Special Events - (Weddings, Assemblies, Events, etc.)
Filming/Photography
First Amendment-Public Assemblies and Distribution of Printed Matter
Payments:
By mail.
Send check or money order to:
Attn: Permit Coordinator
Hot Springs National Park
101 Reserve Street
Hot Springs, AR 71901
Online.
Go paperless and pay online.
Special Use Permit Online Payment Option
Commercial Use Authorization Online Payment Option
If you have any questions or require further information, please contact Park Permits Office by e-mail or at (voice) 501-623-2824 or fax at 501-620-6778.