Park Palooza--April 23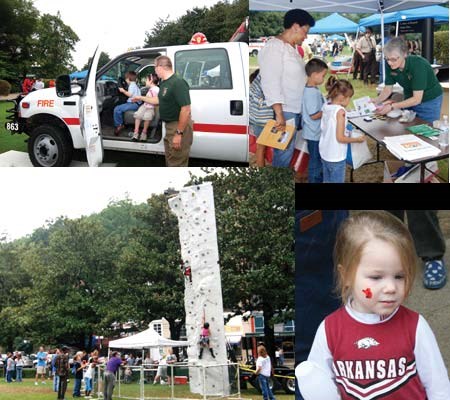 Past Meets Present
The earliest scientific expedition to these hot springs was by William Dunbar and Dr. George Hunter in 1804. Find out how they lived and traveled with History Helpers living historians. How can you light a fire without a match or lighter? How did they go upstream in their boat? What did they find?
A badminton net will also be set up nearby. Try your hand at this recreational pastime from years gone by.
Nature Zone
Find out about the native plants and animals that live in the park.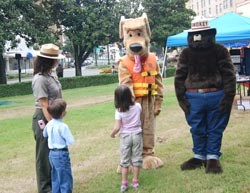 Great Outdoors

Find out about fishing, camping and hiking. Partners include Arkansas Game and Fish Commission, Corps of Engineers from area lakes, and Ouachita National Forest. Have your picture made with Smokey Bear.
Into the Woods
Learn how to use a compass to find your way in the outdoors. Try a simple orienteering course.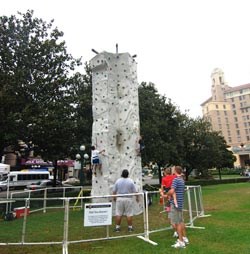 Arkansas National and State Parks
Find out about other national parks in the state as well as Arkansas State Park system.
Mountain Climbing
Many parks have rock and mountain climbing opportunities. Try your hand with the climbing wall.
ASL Interpreters will be present throughout the day.
Last updated: April 10, 2015