October Events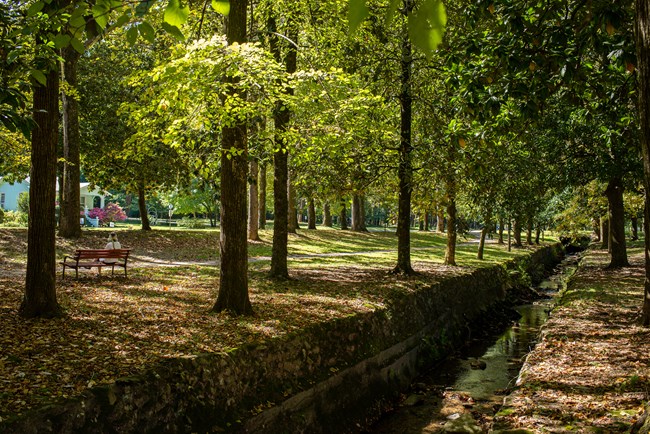 Park-wide Events
October 16th: Archeology Day
Join the park archeology and history team and partner agencies in a day-long event to learn more about history's mysteries and the role archeologists serve in the park. There will be archeological displays, opportunities to get dirty, hands-on workshops, and games to solve some of the park's mysteries!
October 30th: 1921-themed Block Party
The roaring '20s will be back in full swing downtown and at the ark! Guests are encouraged to dress in their best 1920's costumes and join in on costume contests and themed workshops. Take specialized tours of Bathhouse Row, enjoy music, play games, and visit participating downtown shops for specials. Let's party like it's 1921!
October Photo Contest
Theme: Whittington Park

As the weather cools, and the leaves start to turn here in Hot Springs, we thought we'd draw your attention to a favorite local spot – Whittington Park. This park has old foot bridges that cross Whittington Creek, lots of trees, and a 1.2 mile long loop trail. It's the perfect places for an evening stroll, a dog walk, and a picture. Submit your loveliest photos of Whittington Park during the month of October. Read the rules and learn how to enter your photos by visiting our official photo contest page.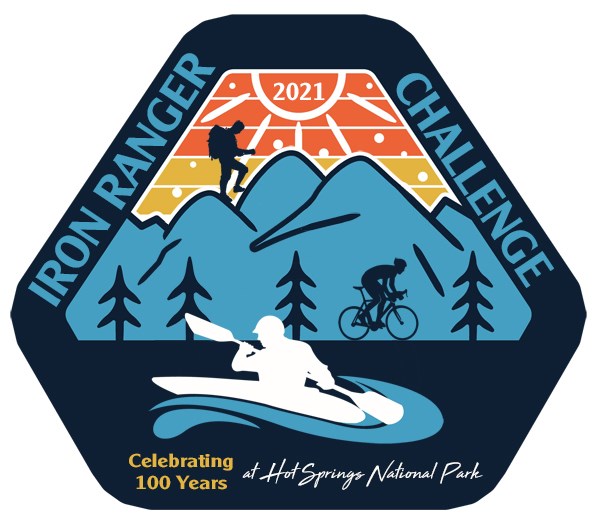 Iron Ranger Challenge
Together with Buffalo National River, Hot Springs National Park is inviting the community to hike, bike, swim, run, or paddle 100 miles on Arkansas public lands throughout 2021.

Hot Springs National Park's trails were created in 1917 with the intention of increasing cardiovascular health, and this challenge speaks to that legacy. Learn more about the Iron Ranger challenge on our official page.
City-wide Events
Official centennial events that are taking place outside the park will be listed here.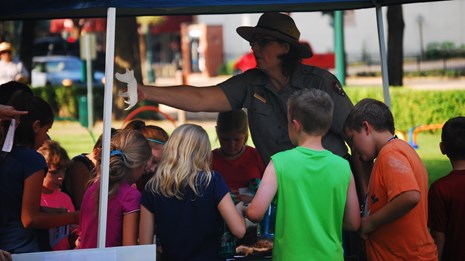 Centennial Events
See what's happening all year long at Hot Springs National Park to celebrate the Centennial!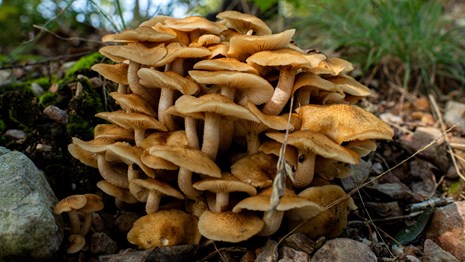 November Events
Learn more about the park and city-wide centennial events happening in November.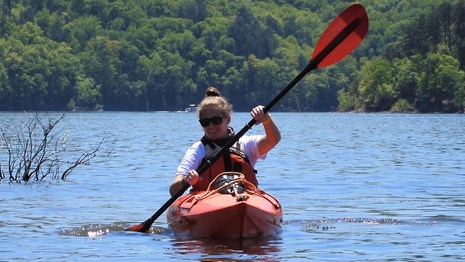 Iron Ranger Challenge
Hike, bike, swim, paddle, or walk 100 miles on Arkansas Public Lands for a chance to claim your Iron Ranger title!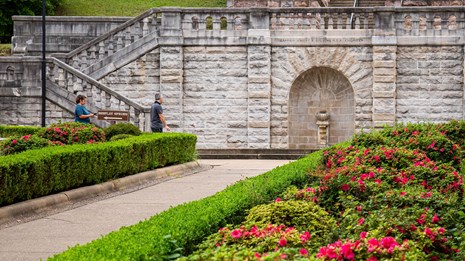 Centennial Photography Contest
All year long Hot Springs NP will be hosting a monthly photography contest. Learn more about the themes, rules, and how to enter!
Last updated: April 6, 2021