April Events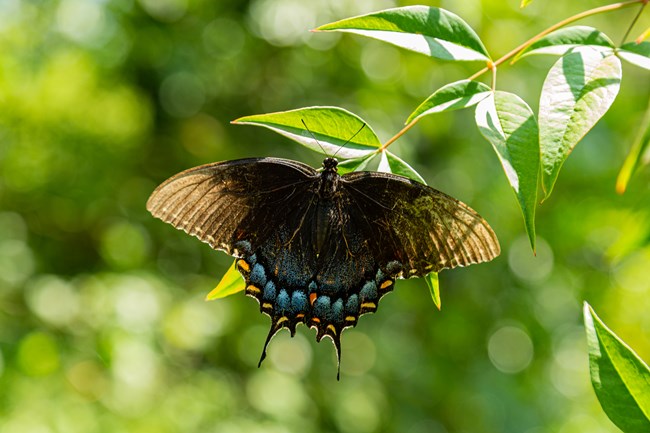 Park-wide Events
April 20th: Hot Springs Reservation Day
To celebrate our 189th anniversary as a federal reservation, Hot Springs National Park will offer guided hikes and specialty tours of the park. Space is limited. Please call (501) 620-6715 to reserve your spot!
Hike #1 with Ranger Tyler
Title: What It Means to Be Green: Hot Springs and the Evolution of the National Park Idea
Duration: 1.5 - 2 hours; 2 miles
Difficulty: Moderate, with short sections of moderate-to-strenuous climbs
Description: On April 20, we're turning 189 years old! To mark the occasion, join us for a guided hike on – wait, what's that you ask? What do you mean they ate the birthday cake already? AND it only had 100 candles?? Okay, what exactly is going on here???
Hike #2 with Ranger Tom
Title: What was different in 1921?
Duration: 1 hour; 1 mile, around Bathhouse Row
Difficulty: Easy
Description: Starting at the Noble Fountain, we'll walk north along the Promenade talking about what buildings were in various places 100 years ago. The tour will go all the way up to the site of the old Superintendent's residence, but people can join or leave whenever they want to. Not strenuous (unless you don't like history ;) ).
Hike #3 with Ranger Tori
Title: Archeology in the Park
Duration: 1.5 - 2 hours; 1.5 miles
Difficulty: Moderate, with some climbs along the Pullman Trail
Description: We'll talk about archeology in general, what kinds of things we find in the park, look at a site, and how people can help us with preservation.
April Photo Contest
Theme: Wildlife of Hot Springs
April's theme is wildlife. Birds, insects, mammals, lizards, snakes, fish, and anything else in between. We might be an urban park, but we still have our fair share of wild animals in the Park. Upload and tag your photos to receive the ultimate trophy – winning our photo contest! Read the rules and learn how to enter your photos by visiting our official photo contest page.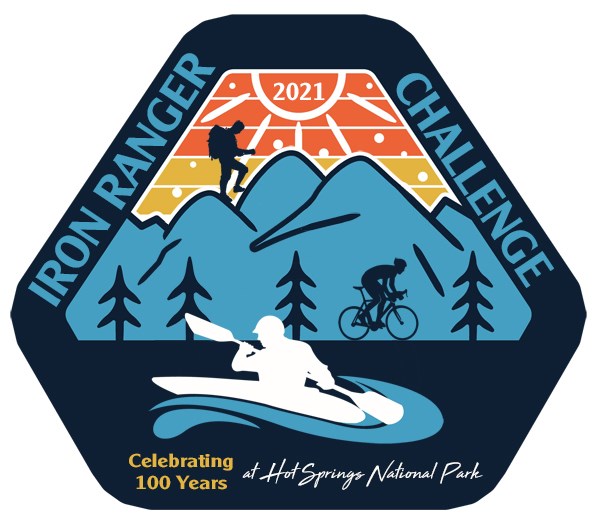 Iron Ranger Challenge
Together with Buffalo National River, Hot Springs National Park is inviting the community to hike, bike, swim, run, or paddle 100 miles on Arkansas public lands throughout 2021.

Hot Springs National Park's trails were created in 1917 with the intention of increasing cardiovascular health, and this challenge speaks to that legacy. Learn more about the Iron Ranger challenge on our official page.
City-wide Events
Official centennial events that are taking place outside the park will be listed here.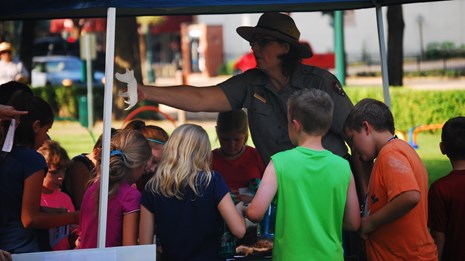 Centennial Events
See what's happening all year long at Hot Springs National Park to celebrate the Centennial!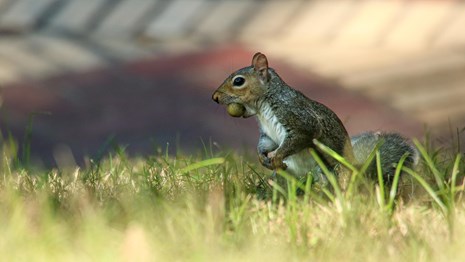 May Events
Learn more about park and city-wide events happening in May for the Centennial.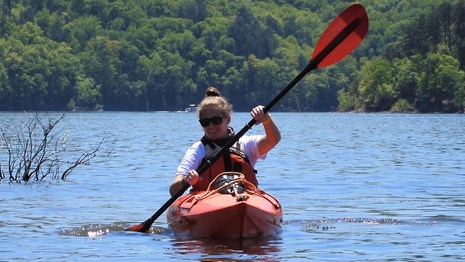 Iron Ranger Challenge
Hike, bike, swim, paddle, or walk 100 miles on Arkansas Public Lands for a chance to claim your Iron Ranger title!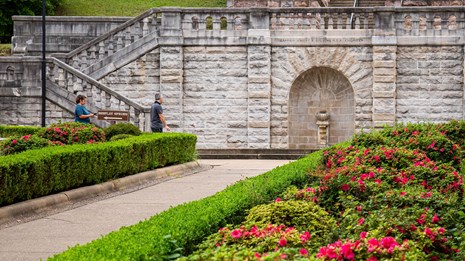 Centennial Photography Contest
All year long Hot Springs NP will be hosting a monthly photography contest. Learn more about the themes, rules, and how to enter!
Last updated: April 12, 2021