Science on a Sphere Presentations at Homestead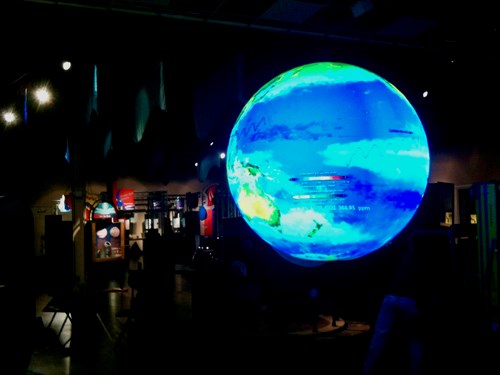 Science On a Sphere (SOS) is a spherical projection system that presenters use for high-resolution video on a globe rather than a flat screen. This creates a very effective tool for demonstrating global phenomena. Animated images of atmospheric storms, planet surfaces, and even how homesteading impacted the earth can be shown on the sphere!

Maurice A. Henderson from NASA's Goddard Space Flight Center will be presenting a variety of programs utilizing the SOS. In addition programs will be given by additional NASA staff and National Park Service rangers!

The SOS will be located at Homesteads's Education Center.

Please check back for the program schedule!

Last updated: April 15, 2017