Winter Festival of Prairie Cultures 2013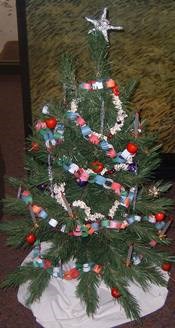 See sparkling decorations from many countries showcasing ethnic traditions at both the Education Center and Heritage Centers at Homestead National Monument of America, from November 29, 2013 through December 31, 2013. The Winter Festival of Prairie Cultures features the winter traditions of people who lived on the Great Plains during the homesteading era. Decorated trees and tabletop displays feature ornaments and hand-made crafts that reflect the spirit of hope, humor, traditions, and generosity which characterized settlers of the West. Cultures represented include Czech, French, German, Hispanic, Irish, Jewish, Polish, Scottish, Swedish, and Welsh.

Homestead National Monument of America Superintendent Mark Engler said, "The Homestead Act of 1862 had a global impact. Many of the ethnic groups represented during the Winter Festival came to America with traditions inherited from their homelands. We hope that families and individuals visiting Homestead during the holiday season will learn something new about the many winter celebrations that take place throughout the world."

In addition to the displays, there will be special programs presented on December 1, 7, 8, and 15, 2013. These programs include:


December 1 "Music of Cather" by Dr. Christi McLain 2 p.m. (Education Center) McClain will present a program on the "Music of Cather". She will discuss how Cather's writing has influenced music. Dr. McClain is a Doctor of Musical Arts, Voice Faculty, at the Hartt School Community Division at the University of Hartford in Connecticut.

December 7 "Christmas 1863 at the Freeman School" 2 p.m. (Moved to Education Center) Come make holiday ornaments like homesteading children would have made in school. Enjoy a story read by a Park Ranger.

December 8 - Many Unique Events!
"Ice Sculpting Demonstration"12-2 p.m. (Education Center) Come watch as a professional ice sculptor uses a chain saw to create 3 foot masterpieces.



"Holidays Here and There" by Richard Kimbrough 2 p.m. (Education Center) Richard Kimbrough has lived around the world gaining an insight into the cultures of many countries. Come learn about various cultures as he speaks about the places he has lived or studied. Kimbrough has taught for over 50 years. He is an author of 11 books including a national prize-winning juvenile novel. This program is sponsored by the Humanities Nebraska Speakers Bureau.

All day: Shop for Unique Gifts at Bookstore Open House

Eastern National, owners of the monument's bookstores, will have an open house with refreshments plus 20% off all purchases.

December 15 "Scandinavian Folklore" by Laureen Riedesel 2 p.m. (Education Center) Riedesel is the Director of the Beatrice Public Library and a historian. She will entertain you with folkore from several Scandinavian countries. One of the stories she will share is "East of the Sun, West of the Moon".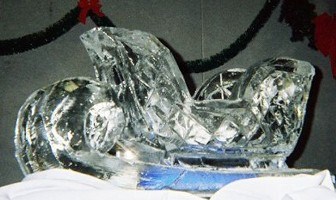 Last updated: April 10, 2015