September 15 Concert and History Events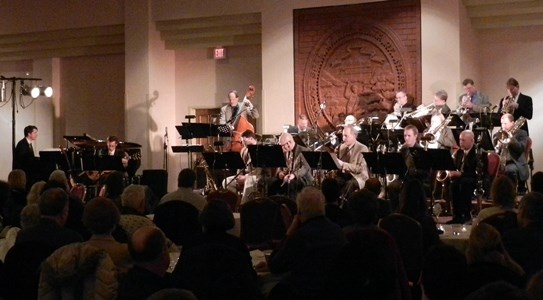 Program by Historian James Potter, 1 p.m.

Homestead National Monument of America is honored to host Historian James Potter on September 15, 2013 at 1 p.m. in the Education Center for a special program that will examine the Nebraska Territory during the Civil War and the impacts of Reconstruction. Afterwards, Mr. Potter will be available to sign copies of his newest book, Standing Firmly by the Flag: Nebraska Territory and the Civil War, 1861-1867. Do not miss this exceptional program as Mr. Potter offers a unique perspective of the development of Nebraska and its citizenry during wartime and post-war reconstruction.


The bitter struggle over the fate of the nation shaped Nebraska's history in many ways, not only during the four-year conflict itself, but for decades to come. The Civil War had both negative and positive consequences for Nebraska and its people. While it continued, emigration to the territory slowed and statehood was delayed. Nevertheless, wartime decisions by President Abraham Lincoln and the U.S. Congress, such as the 1862 Homestead and Pacific Railroad Acts, would benefit the new state's rapid settlement and economic development in the postwar years. Union victory also brought the end of slavery, political and civil rights for the freedmen, and new relationships between the states and federal government, all of which had implications for Nebraska's future.

Concert by the Nebraska Jazz Orchestra, 2 p.m.

Enjoy the enticing music of the Nebraska Jazz Orchestra at the Hevelone Center in Beatrice on Sunday, September 15, 2013, at 2:15 p.m. This award winning group will use music to travel back through time to the Big Band Era. This concert is part of the 2013 Homestead Concert Series and free courtesy of the Nebraska Arts Council and Hevelone Foundation. Come early, have a picnic, tour the Heritage Center, and see the special exhibits at the Education Center.
The Nebraska Jazz Orchestra was founded in 1975 and is one of the Midwest's premier big bands, celebrating over 35 years of great performances. It has recorded over 60 original compositions. They will play many of these originals, but they will also feature a variety of traditional big band compositions by jazz masters such as Woody Herman, Duke Ellington, and Count Basie.
Last updated: April 10, 2015