Homestead Days 2013

Homestead National Monument of America celebrates "The Year of the Homesteader" during Homestead Days, June 14 - 16, 2013. Come learn about the resourceful people who filed Homestead claims across the country through music, presentations, and demonstrations. Click here for more information on the events going on at Homestead National Monument. To learn about the festivities going on in the town of Beatrice, click here.

On Friday, June 14, the monument will host a United States Citizen and Immigration Services Naturalization Ceremony. Come celebrate Flag Day by watching as over 60 people become United States citizens. The ceremony begins at 2 p.m. at the Education Center. Prior to the Naturalization Ceremony there will be a talk at 10 a.m. on the Homestead Act by park Historian Blake Bell, and a special presentation at 12 p.m. by author Vicki Cain. For more information on the Naturalization Ceremony, click here.


Back this year is the Children's Festival at the Heritage Center on both Saturday and Sunday from 12 p.m. - 4 p.m. There will be live music with The String Beans at 1 p.m. & 3 p.m. both days and many different kids' activities from photo opportunities, scavenger hunts, potato sack races and booths with other activities.
On the monument's Demonstration Prairie, you will find antique farming demonstrations being powered by horses to steam engines. Watch as hay production is done from mowing to stacking with an antique haystacker.
Traditional arts will be demonstrated around the Education Center. Learn how the homesteaders made life more comfortable through quilting, weaving, and other arts. There will be several new craft demonstrators for this year's Homestead Days.

The Performance Stage at the Education Center will be the focus of music and presentations about homesteaders. Learn more about the musicians and presenters here. For a printable schedule of Homestead Days events at the Monument, click here.

Homestead Days Events: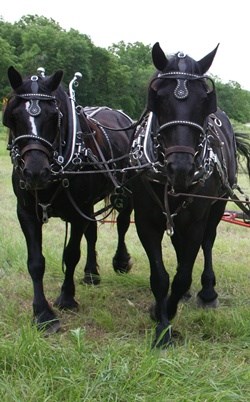 Friday, June 14, 2013

10 a.m. - 5 p.m. Traditional Craft Demonstrations

10 a.m. "Homestead Act - America's Invitation to the World"
by Historian Blake Bell

12 p.m. "Travels with Judy" by Vicki Cain

2 p.m. Naturalization Ceremony

Saturday, June 15, 2013

10 a.m. - 5 p.m. Traditional Craft Demonstrations

12-4 p.m. Children's Festival at the Heritage Center
1 & 3 p.m. The String Beans

12 p.m. Homestead Harmonizers
1 p.m. "Prairie Inspired Music" by the Tallgrass Express String Band
2 p.m. "Life and times of Laura Ingalls Wilder" by Stacey Wullschleger


3 p.m. "The Modern Day Homesteader" by "V" the Gypsy Cowbelle
4 p.m. "Prairie Inspired Music" by the Tallgrass Express String Band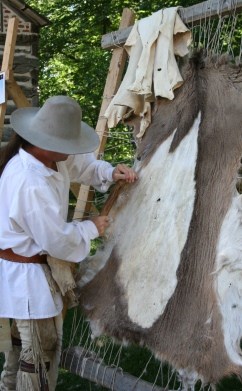 Sunday, June 16, 2013

10 a.m. - 5 p.m. Traditional Craft Demonstrations

12-4 p.m. Children's Festival at the Heritage Center
1 & 3 p.m. The String Beans

12 p.m. "The Modern Day Homesteader" by "V" the Gypsy Cowbelle
1 p.m. "Prairie Inspired Music" by the Tallgrass Express String Band
2 p.m. "Life and times of Laura Ingalls Wilder" by Stacey Wullschleger

2 p.m. "The Reconciliation Quilt - An American Treasure" by Stacey Wullschleger
At Heritage Center

3 p.m. "The Modern Day Homesteader" by "V" the Gypsy Cowbelle
4 p.m. "Prairie Inspired Music" by the Tallgrass Express String Band
Last updated: April 10, 2015