Presentations and Demonstrations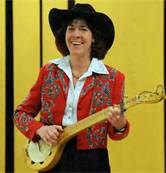 Musical Guests

Coming to Homestead from Wyoming, "V," the Gypsy Cowbelle blends her experiences, free spirit, clever lyricism and classic rhythms on the guitar and homemade banjo to create her signature "Genuine Cowbilly" music. She will perform songs including "The Modern Day Homesteader" at 3 p.m. on Saturday, June 15 and at 12 p.m. and 3 p.m. on Sunday, June 16.
The Homestead Harmonizers is a barbershop chorus in Beatrice, Nebraska with members of a wide range of ages and hometowns in Nebraska and Kansas. The Homestead Harmonizers compete and perform several times a year. They will perform at Homestead National Monument at 12 p.m. on Saturday, June 15.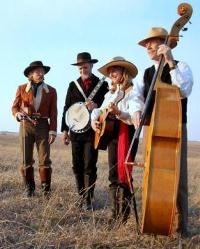 Tallgrass Express String Band is a four-member string band dedicated to traditional style acoustic string music, with a focus on the Flint Hills of Kansas and the prairie. Wearing historic western dress, they sing and play a wide repertoire of music using a variety of instruments including fiddle, banjo, mandolin, guitar, upright bass, dobro, harmonica, and concertina. Tallgrass Express will play "prairie inspired music" at 1 p.m. and 4 p.m. on Saturday, June 15 and Sunday, June 16.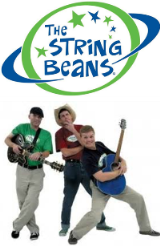 Children's Festival

Looking for free, family fun? This year the Monument, in partnership with AmeriCorps National Civilian Community Corps (NCCC), will host its second annual Children's Festival on Saturday, June 15 and Sunday, June 16 from12 p.m. to 4 p.m. at the Heritage Center.


This year The String Beans will perform Saturday and Sunday at 1 p.m. and 3 p.m. The String Beans' music is a fun mix of rock, country, blues, pop, polka and even a little rap! The String Beans songs are all about the stuff kids love — dinosaurs, sports, animals, food, cartoons and just having fun. Some of the songs are even educational and teach youngsters all about things like astronomy, nature, language and Nebraska history.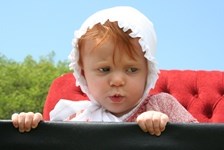 Children can earn their History Detective badges by investigating things like chores homesteading children did and playing games they would have played. Activities include identifying animal skins, tracks and scat, and pitching hay. Children can also play Spill the Milk, Ring Toss, Feed the Fire, and more. History Detectives earn a badge and depending on how well they do on their detective test can earn prizes at the General Store for free pioneer toys. There is no cost to participate in any activity.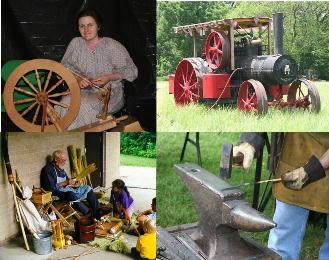 Craft and Farm Demonstrations

Traditional craft demonstrators will be on hand from 10 a.m. to 5 p.m. Most of these demonstrations will take place at the Education Center, but activities will be offered throughout the park.

See demonstrations such as making wooden buckets and butter churns, cooking over a fire with dutch ovens, mechanized spinning, wood carving, broom and rope making along with viewing a collection of barbed wire. Watch china painting and learn quilting, knitting, tatting, and see a treadle sewing machine in action along with learning how to spin wool. These activities were a necessity of life for many homesteaders, but today we enjoy them as arts and crafts.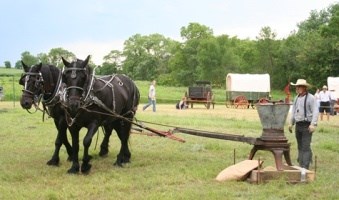 Many activities will also take place on the demonstration prairie near the Education Center onJune 15-16, 2013. Attend live demonstrations of horse teams mowing the prairie with antique farming equipment. Watch a new demonstration using a horse powered a haystacker to throw hay onto large piles. On Sunday, June 16, come see the power of a steam engine as it is heated up and runs on the prairie. The volunteers who own this equipment and teams are very knowledgeable and love to share the information with the public so come ready to ask questions. Also on the prairie, children will enjoy running cornshellers and playing with toys homesteading children would have enjoyed.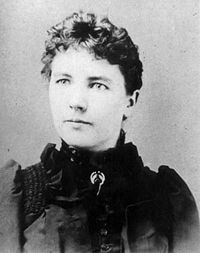 Life and Times of Laura Ingalls Wilder

Stacey Wullschleger will give a presentation on our favorite prairie girl who lived in a little house. Learn more about the homesteading era as she shares her passion and knowledge gained from her collection of Laura Ingalls Wilder books and memorabilia. The program will be at 2 p.m. on Saturday, June 15 and Sunday, June 16.
Last updated: April 10, 2015