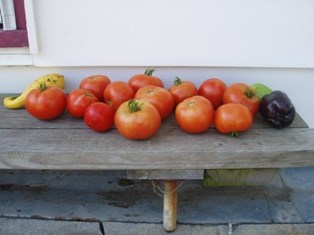 Apply for a plot in Homestead's Community Garden this spring!
The garden is located at the Heritage Center near the Palmer-Epard Cabin. This is a place for people to connect with the homesteader lifestyle and earth itself by growing their own food and getting their hands dirty. The Monument will provide a free 10 x 15 foot plot and water to accepted appicants. No pesticides will be allowed. The plots will be accessible from dawn to dusk daily.

Before applying for a garden plot, applicants must read the Homestead Community Garden Rules and Regulations.