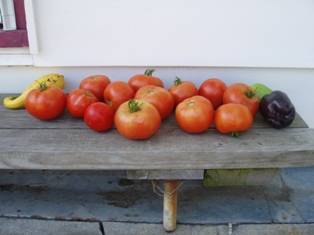 News Release Date:
February 21, 2013
Contact: Merrith Baughman, 402-223-5945
Ever wanted to garden but did not have the space? Want to expand your garden? Homestead National Monument of America is now accepting applications for a plot in the Homestead Community Garden located near the Palmer-Epard Cabin at the Heritage Center.Applications will be available at either the Heritage Center or Education Center beginning Tuesday, February 19, 2013.Applications can be picked up seven days a week from 9 a.m. to 5 p.m. or downloaded from the monument's website; go to www.nps.gov/home. Applications need to be turned into the monument by Friday, March 15, 2013.
The monument will provide a free 10' x 15' plot and water. One plot will be allowed per application and there will be a limit of two plots per address. No pesticides will be allowed.The plots will be selected by lottery on March 16, 2013.