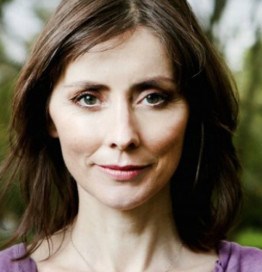 Are you interested in researching your family history, land records, or learning about the latest technologies being applied by genealogists? If so then you should plan to be at the 2016 Land Records and Genealogy Symposium on July 15 & 16, 2016, in Beatrice, Nebraska.
Click here to register and view the event program.
The conference will feature renowned speakers from all over the world, excellent food, entertainment, vendors, and onsite help for all of your genealogy needs. Southeast Community College and Homestead National Monument of America have partnered once again to bring in professional genealogists and historians to present a variety of topics and techniques that will enhance your genealogical research and enrich your understanding of the past and present.
This year's program is headlined by key note speaker Dr. Christine Kenneally as well as Land Records guru Dr. Robert King. Dr. Kenneally's keynote address will be based on her celebrated 2014 book The Invisible History of the Human Race: How DNA and History Shape Our Identities and Our Futures. Merging biology, psychology, and history in her work, Dr. Kenneally's address will shed 21st century light on the old nature-versus-nurture debate and what it means for us all in the present and into the future
Please contact Homestead National Monument of America for more information at 402-223-3514. Those wanting to register for the event should contact Southeast Community College Continuing Education Center, at 402-437-2700. Registration for the Genealogy and Land Records Symposium will be limited and is on a first come first served basis.
This event is a partnership presentation made possible through Southeast Community College of Beatrice with assistance from Homestead National Monument of America. This event will be held at the Truman Center building on Southeast Community College's Beatrice campus.