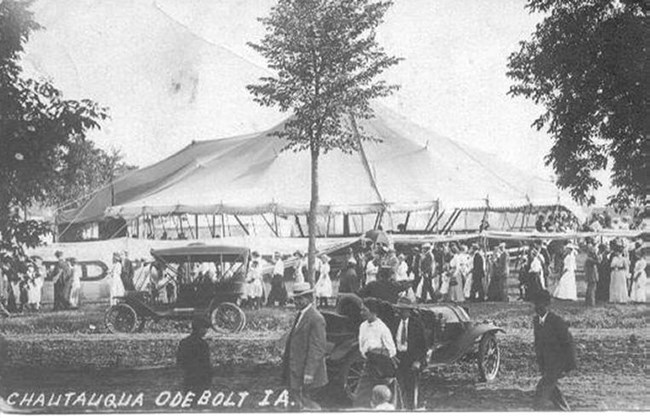 Chautauqua is an institution that began in the late 19th century to provide higher education opportunities through the combination of lectures, concerts, and public events. Traveling outdoor Chautauquas featured oratory, drama, music, and famous personalities.
Experience Chautauqua at Homestead!
The Homestead Chautauqua will explore the different aspects and impacts of three interrelated pieces of legislation passed within 6 weeks of each other in 1862: The Homestead Act, the Pacific Railway Act, and the Morrill Act. Let's explore and learn about how these acts impacted the Great Plains, the American West and the nation as a whole.