Visitor Centers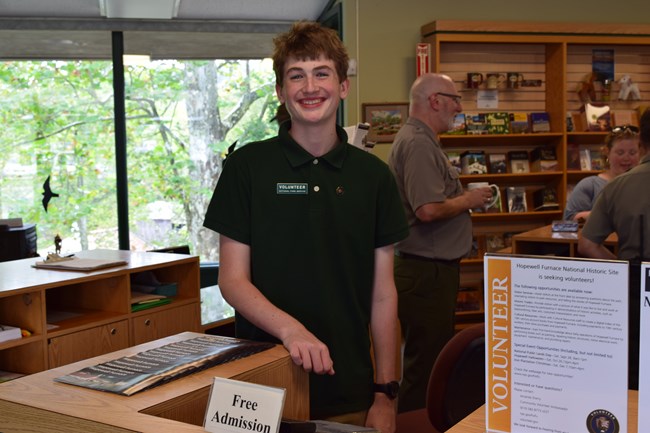 Your first stop should be the Hopewell Furnace NHS Visitor Center where you will find exhibits tracing the 112 years of furnace operations and the making of iron products. You will learn about Hopewell's community and the formidable skills and teamwork needed to make the iron products. The park's stove collection is also on display, including the original Mark Bird 1772 stove.

Five audio-visual programs further explore iron making skills and support jobs of furnace operations. The park's 15 minute introductory film provides an orientation to the historic village and outstanding background pertaining to the park's purpose and national significance. Although the park theater is currently closed, you are encouraged to watch the official park film "Hopewell Furnace: A Place of Opportunity " online.

You can still shop for Hopewell Furnace NHS related items by visiting the Eastern National online Bookstore. Items include a variety of souvenirs, such as postcards, t-shirts, magnets, Junior Ranger items as well as Park Ranger-recommended books and films. Proceeds help fund programming at Hopewell Furnace National Historic Site. The Museum Store is managed by Eastern National, a not-for-profit cooperating association.

In addition, park staff and volunteers are available to assist visitors with site orientation, directions and information. Public restrooms are located outside on the lower level of the Visitor Center. A water fountain with a bottle filling station and doggie drinking station is located just outside the restrooms.

Dogs on leash are welcome to accompany their owners in the historic village. Only certified service dogs are permitted to enter historic structures with their owners. Since Hopewell Furnace is also a working farm, visitors are asked not to feed the farm animals and keep dogs away from the livestock.
Last updated: September 5, 2021