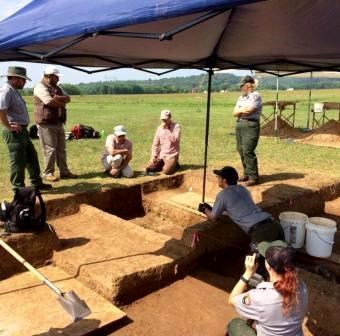 The park's annual Summer Lecture Series provides visitors an opportunity to gain insight into the field of archeology as it pertains to the Hopewell culture and the park. Whether you are a professional archeologist, or just interested in archeology, the lecture series has something for everyone. Learn from experts in the many fields of archeology. Speakers and titles vary from year to year and always include visiting researchers conducting excavations in and around Ross County. This is your chance to ask questions and gain knowledge about many topics, including those pertaining to the Hopewell culture.

Lectures typically take place on Tuesday evenings in June and July. All lectures begin promptly at 7:00 PM at the Mound City Group visitor center auditorium. The visitor center closes daily at 5:00 PM, but doors usually reopen at 6:30 PM for lecture seating.

Scroll down to view the current list of speakers for this year's lecture series.