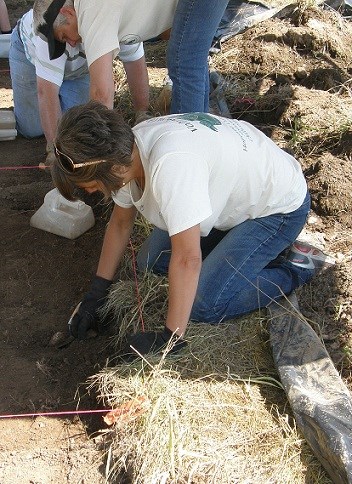 Archeology Workshop for Teachers
View a variety of photos from past Archeology Workshops in the park's photo gallery.
If you've been looking for new ideas to engage your students or have been in search for a new way to challenge your teaching style, then consider joining us at Hopewell Culture National Historical Park for a week in the summer. During our annual Archeology Workshop for Teachers, you will learn about the science of archeology, ancient American Indian history and culture, and ways to explore these topics with your students using hands-on techniques. This workshop is designed specifically for teachers and combines classroom lectures, readings, field trips, archeological fieldwork, laboratory work, and hands-on learning activities. You'll work side by side with park archeology staff and education staff. And you get to spend a whole week in your local National Park while earning contact hours or graduate credit from Ohio University- Chillicothe!
Dates: To be determined.